Gibson B.B. King Custom "Lucille" 1982 Cherry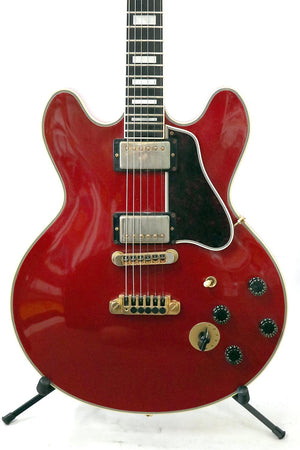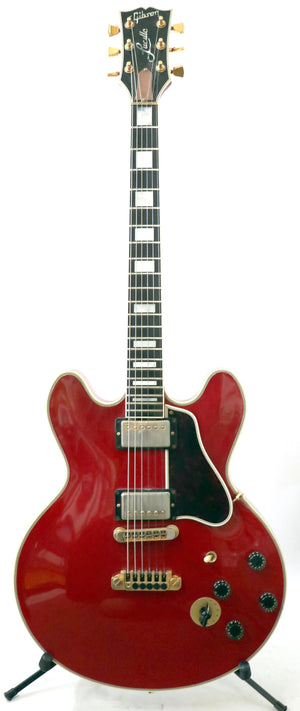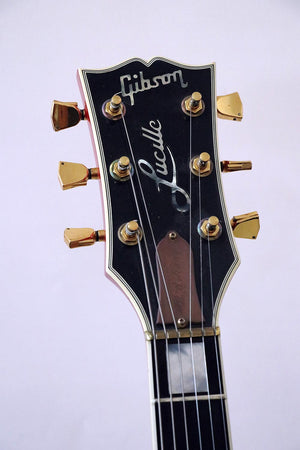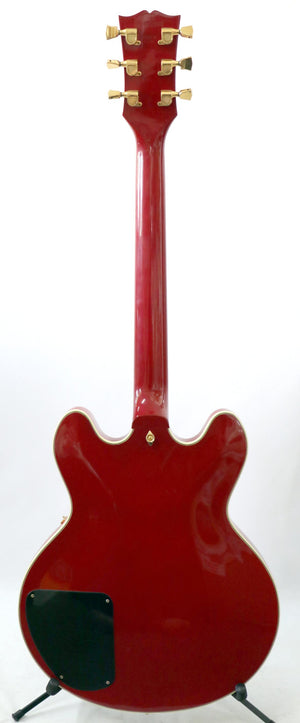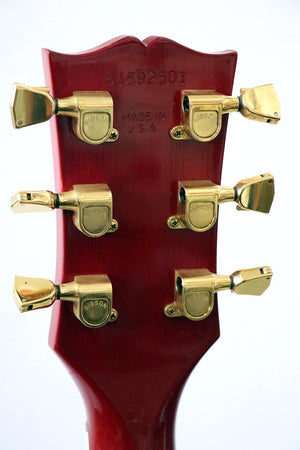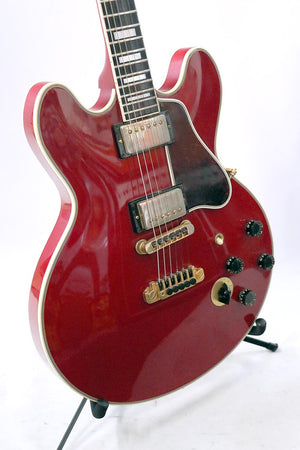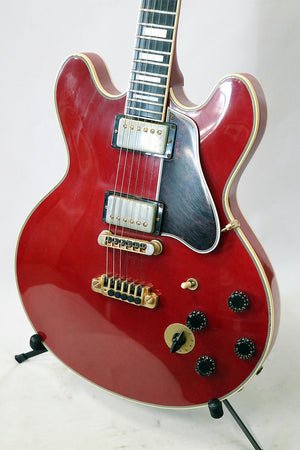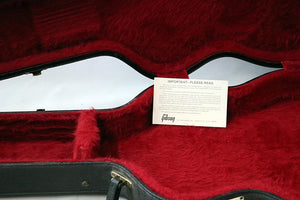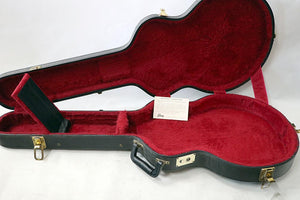 Here is a superb time piece. One owner who bought this brand new in 1982. It's sat in the cupboard for many many years. Weight around 4kgs, so lighter than the others we've had. Minor player wear but amazing condition for the age. Comes with original Gibson hard case. Another great under the bed classic find.
Lucille is the name American blues musician B.B. King (1925–2015) gave to his guitars. They were usually black Gibson guitars similar to the ES-345-355, and Gibson introduced a B.B. King custom model in 1980.
In 1980, Gibson Guitar Corporation launched the B. B. King Lucille model.[4] The most noticeable differences between the Lucille and the Gibson ES-355TD-SV on which it is based are the "Lucille" script on the headstock, the maple neck, and the lack of F-holes on the top. King requested that, to reduce feedback, there be no F-holes.[7]
Gibson made the B.B. King Standard model from 1980 to 1985. This model had chrome hardware and dot inlays instead of block inlays.