VOX AC30CH 30 WATT AC30 AMP HEAD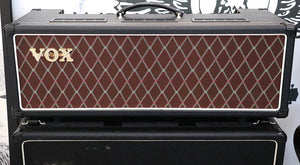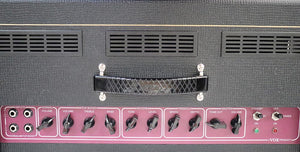 The AC30 Custom carries on the tradition of the legendary amplifier that first made its debut in the 60?s. Though often imitated, the tonal character of a genuine VOX AC30 is unlike that of any other amplifier. Now available in a head, the AC30 Custom is a great addition to any amp collection! For those who crave more power, the AC30 expands on the captivating sound of its little brother by doubling the wattage. Employing a quartet of EL84 power tubes, the AC30 Custom pumps 30 watts of remarkable tone. Capable of both enchanting clean and raucous overdriven sounds, the signature chime of the AC30 Custom pairs seamlessly the intricacies of your playing style, resulting in a sound that is truly your own. Perhaps the most iconic amplifier in VOX?s pedigree, the AC30 earned its place in history as the amplifier that powered the British Invasion. Since then, the AC30 has remained the choice of the world?s most accomplished artists who have come to rely on its unique voice to amplify theirs.
Included in the AC30 Custom Head is VOX?s new Reactive Attenuator. This newly designed attenuator that uses VOX?s Reactor Technology optimizes the interaction of the speaker and amp at any volume. This allows the speaker and amp to behave in the same way at stage or bedroom levels, delivering a sense of power and tone that cannot be obtained from conventional attenuators.