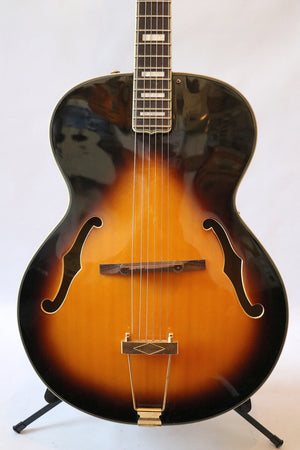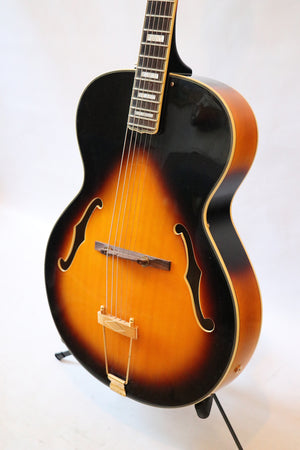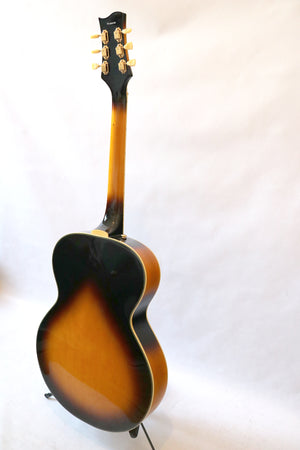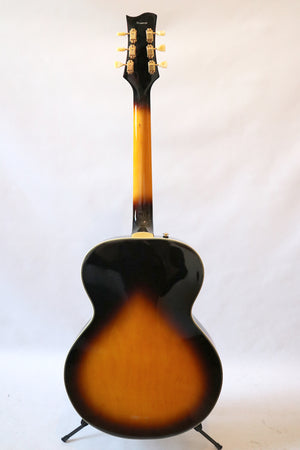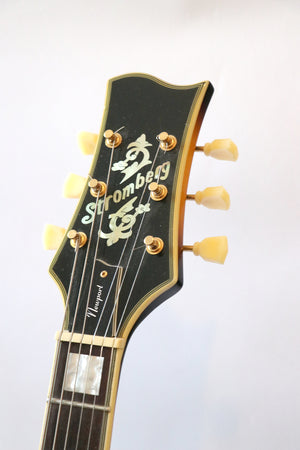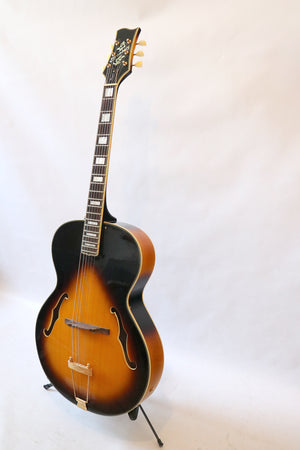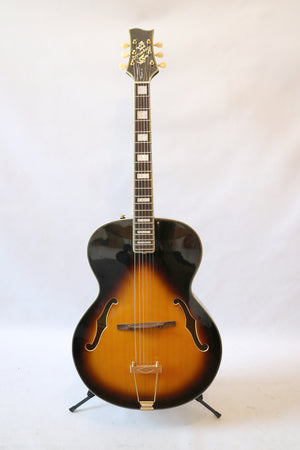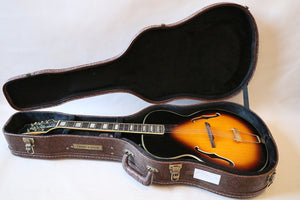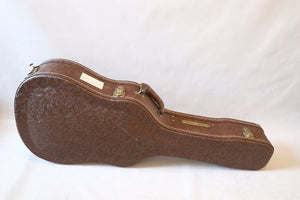 Beautiful condition. Comes with hardcase.
The Stromberg Newport is a genuine 16" Jazz guitar with authentic sound and features adapted to modern applications. The sound of the archtop is based on a strong amber floating humbucker at the end of the fingerboard, while the specially developed Stromberg custom piezo bridge develops bright and clear sounds on the bridge. Last but not least, a lovingly aged finish offers the classic feeling of a well-rehearsed jazz box.
16" Spruce & Maple Construction
The body of the Stromberg Montreux consists of a hand-curved spruce top and back and sides made of maple and are built according to classical specifications. Stromberg relies on the authentic ceiling struts of the last century in order to faithfully recreate the acoustic character of the models. The body is finished with multi-layered bindings in black and vintage white.
Amber Floating Humbucker & Stromberg Piezo
You can choose between a fingerboard mounted floating humbucker from the German pickup manufacturer Amber and a piezo pickup. The former provides warm and smooth sounds of a magnetic pickup in neck position and can also be easily driven into crunch areas. The piezo bridge, on the other hand, allows clearer sounds to be picked up, which can either be used solo or mixed together with the neck pickup.
The main features of the Stromberg Newport Spruce Top Vintage Sunburst include:
• 6-String Archtop Jazz Guitar
• Body: Spruce Top, Maple Back & Sides
• Neck: Maple
• Fingerboard: Ebony/Rosewood
• Hardware: Nickel
• Finish: Aged Vintage Sunburst
• Pickups: Amber Floating Humbucker (neck) and Piezo (bridge)
• Includes Case