National Reso-Phonic NRP 'Barnyard Blue' Steel Resonator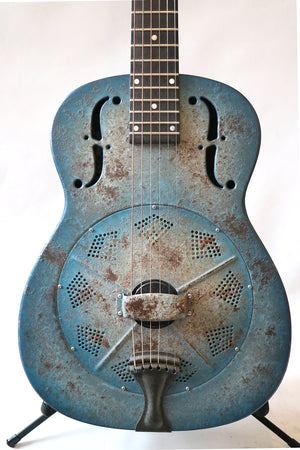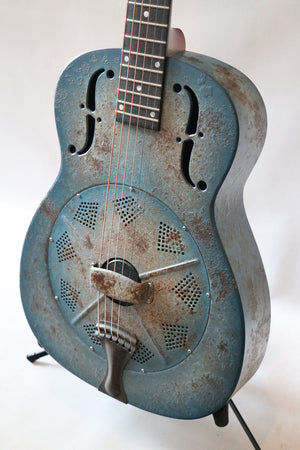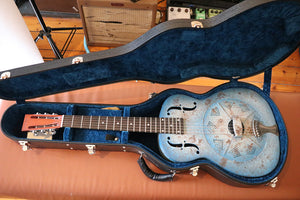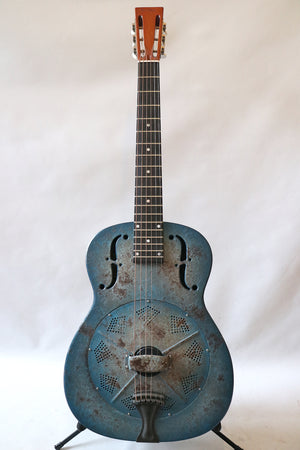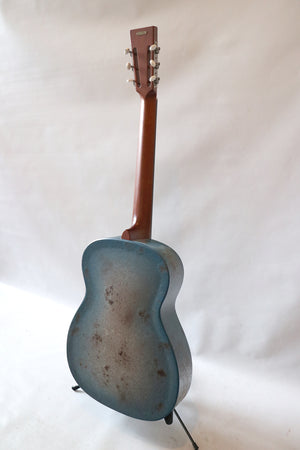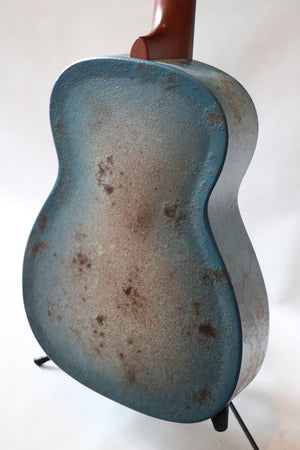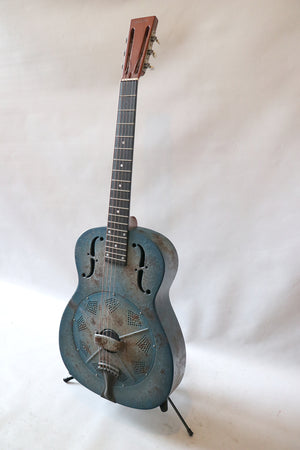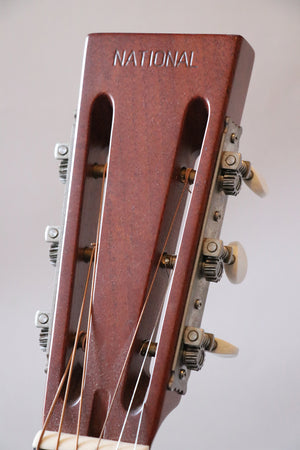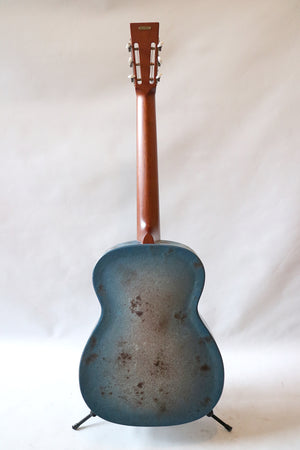 As new condition.
Introducing the National NRP 'Barnyard Blue' Steel Resonator, a faithful reproduction of the iconic vintage Duolian guitar that defined the sound of an era. Crafted with meticulous attention to detail, this modern reissue surpasses its predecessors in quality, playability, and tone. Prepare to be captivated by its hauntingly beautiful sound and undeniable mojo.
The NRP Series stays true to the original design, featuring a thin-gauge steel body with flat-cut f-holes and a traditional sieve resonator cover-plate. The formed back adds to its authentic vintage appeal. The mahogany neck, equipped with a truss rod for precise adjustment, boasts an unbound ebony fretboard adorned with mother-of-pearl position markers. Vintage-style plain tuners, an ebony nut, and the iconic "National" stamp on the slotted headstock complete the classic aesthetic.
But it's the unmistakable sound of the NRP 'Barnyard Blue' Steel Resonator that truly sets it apart. Its powerful, loud projection is coupled with a deep and warm tonal character reminiscent of the revered vintage 1930s Duolian guitars. Every note you play will be infused with the rich heritage and timeless mojo that make National resonators legendary.
Embrace the allure of a bygone era with the National NRP 'Barnyard Blue' Steel Resonator. Its custom reliced finish exudes vintage charm, while its modern construction ensures impeccable build quality and exceptional tone. Experience the magic of this extraordinary instrument, available now at Acoustic Centre, the ultimate destination for discerning guitar aficionados.