Maya Jazz Bass Japan 1970s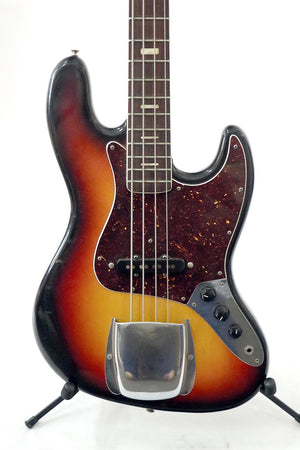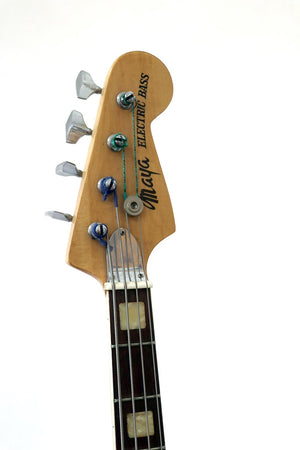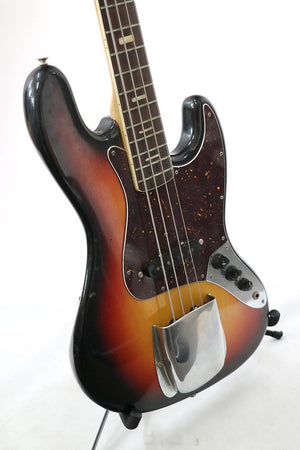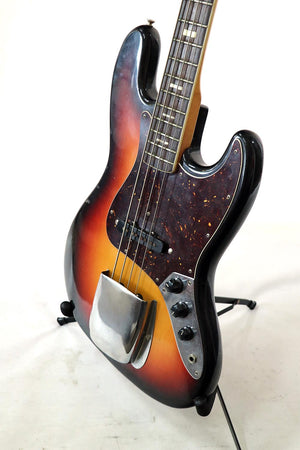 "Maya" was a brand named used by a Japanese Trading Company from Kobe called Rokkoman. [Source: EZ Folk ]
Established 1970. to ? 1995.
The guitars were marketed in the UK by Stentor [Source: Guitar site]
They were made in Kobe Japan by the Maya Guitar Co. The plant where they were manufactured was destroyed in the 1990s by an earthquake. They made high quality knock offs of Gibson and Fender Guitars.