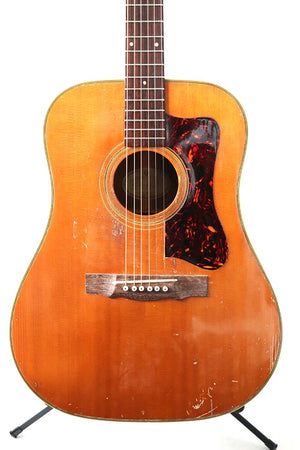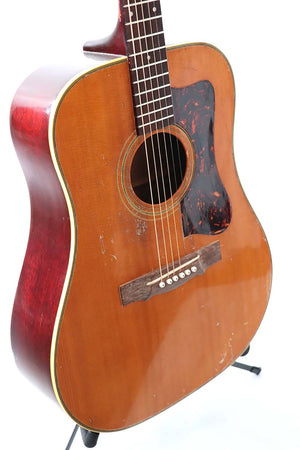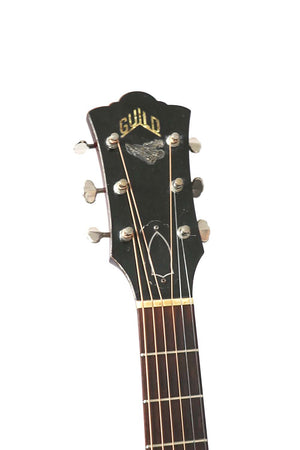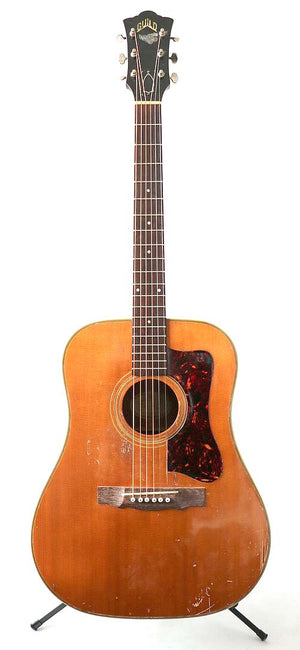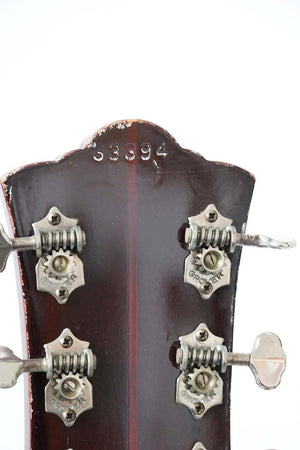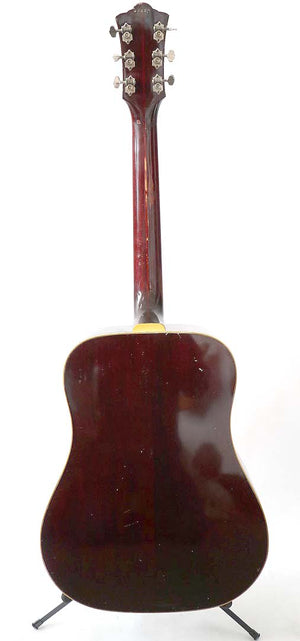 1964 made in Guild's Hoboken facility. Guild started making D40 guitars in '63.
Hoboken-built Guild guitars were more lightly built than the later Westerly, Rhode Island-built instruments.
Guild guitars are more heavily braced than a lot of Martin-type dreads and therefore sound better after 50+ years IMO.
Specs: spruce top, mahogany back and sides, rosewood board & bridge, 3 piece neck (mahogany/maple/mahogany),
Body dimensions 15 3/4" x 20" x 5", 25 1/2" scale. Dot inlays on the neck, Grover StaTites.