Gibson Les Paul Standard True Historic 1959 Custom Shop + Cream T Pickups Billy Gibbons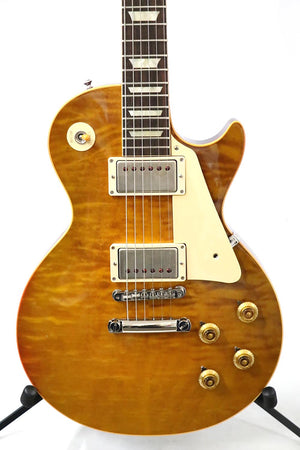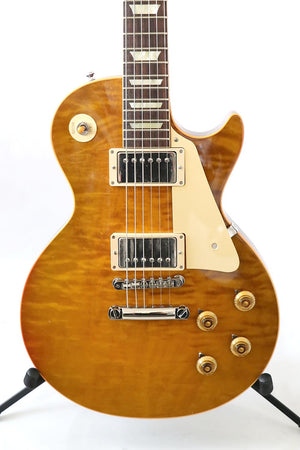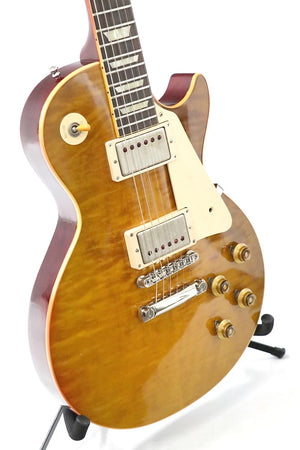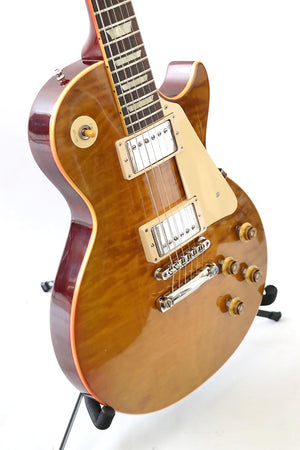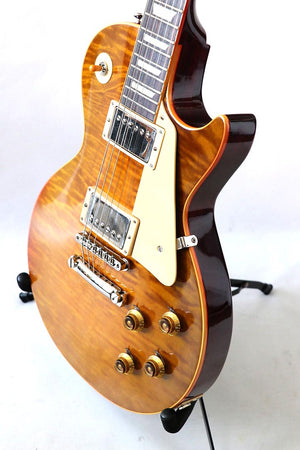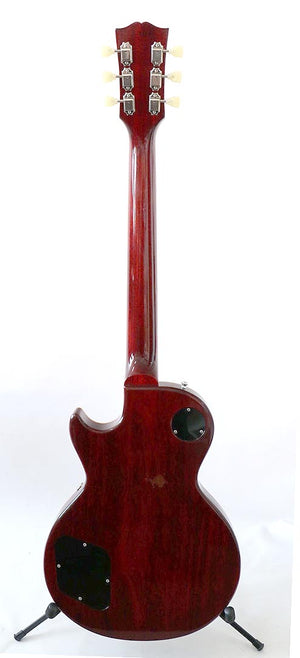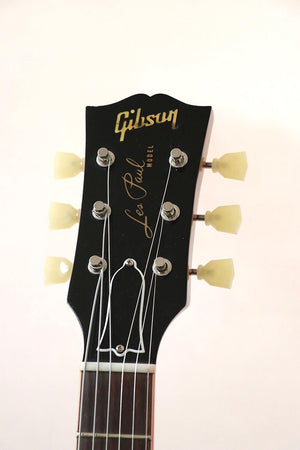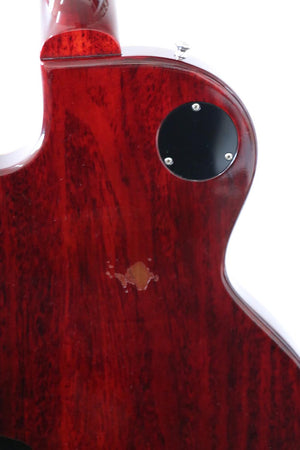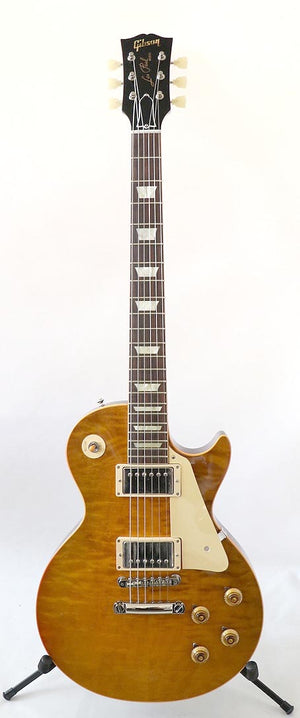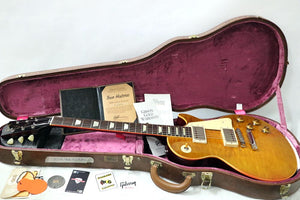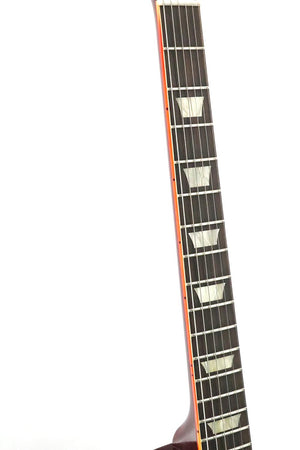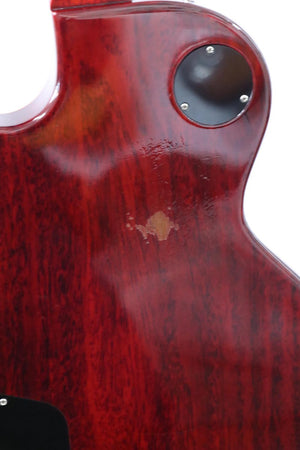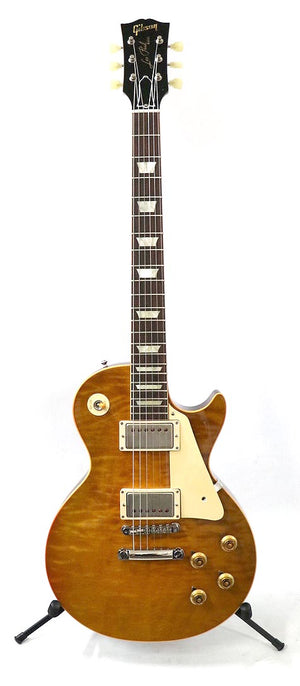 Beautiful condition and super light weight 3.6kg Gibson Les Paul Standard 1959 True Historic. Very cool honey flame finish. Has red dye bleed on left side binding and the body left front, just like the famous RED EYE. Some buckle rash and finish removed can be seen on the back. 3.6kgs!! Comes with all paper work and case candy. Amazing guitar to play. Plus an extra set of Cream T Billy Gibbons PAF replica pickups.
The True Historic Series from Gibson Custom feature replica-level detail, from plastics recreated based on lab analysis of original 50's parts to double-carved top and neck profiles and thin, hand-sanded finishes, they are the most complete, accurate, and refined recreations of the guitars that form the mid-century legend of Gibson's solid body range. The True Historic 1959 Les Paul Standard is considered by many to be the pinnacle of Gibson's mid-century solid body electric guitars. The True Historic 1959 Les Paul Standard is an amazingly accurate replica of these highly-valuable guitars rendered in detail so intricate that you'll find the same part numbers and tooling marks on the inside of one the guitar's pickup rings as one, small example. The True Historic 1959 Les Paul Reissue is as close as you can come to owning an original 1959 Les Paul. Experience the ownership and playability of an original, without the price tag of an original.
True Historic Plastics: Based on Lab & Engineering Analysis of Original Parts
True Historic Pickup Covers: The Right Shoulder and Overall Shape of the 50's
Double-Carved Top: Authentic vintage dish profile
Double-Carved Neck: Hand sanded for ideal playability and accurate profile
"Broken" Peghead Edges: Soft, Original Vintage Lines Like Originals
Thinner Peghead Veneer: A Testament to Obsession with Detail
Thinner True Historic Wet-Sanded Finish: Time and Labor Intensive, But Oh So Authentic
Hide Glue Top Construction: An Original 50's Craft Specification
Rolled Fingerbaord Binding: Exceptional Palyability You Have to Feel to Believe