Gibson Les Paul Spirit II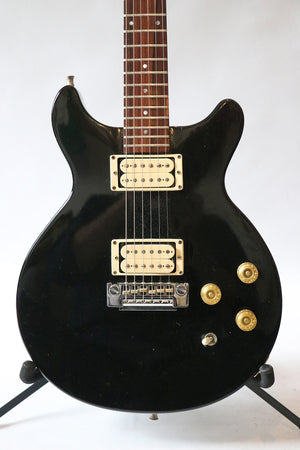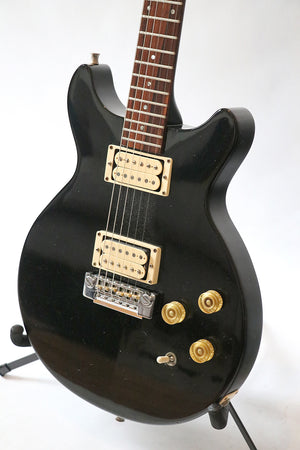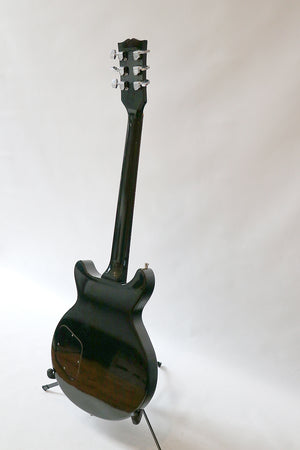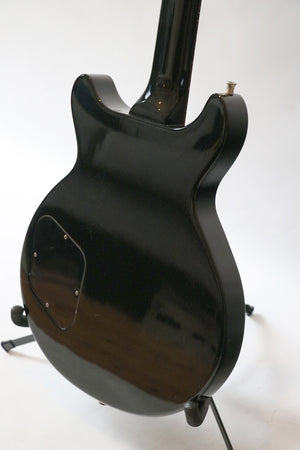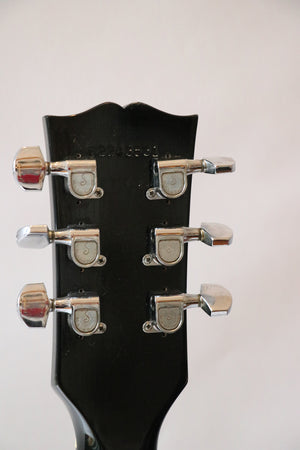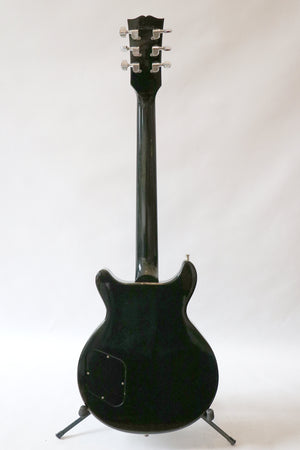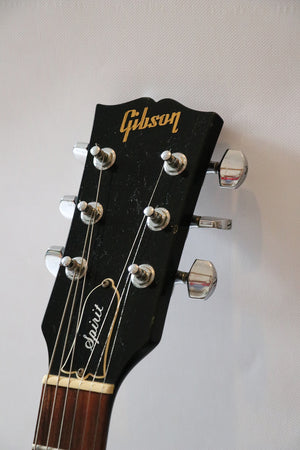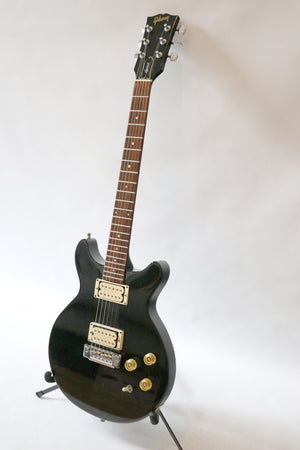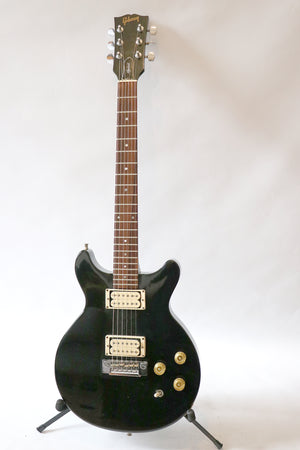 Good condition Gibson Les Paul Spirit II. Comes with non original gibson hard case.
The Gibson Spirit is a lesser-known model produced from 1982 to 1986 by Gibson in the Nashville, Tennessee, and Kalamazoo, Michigan, factories. It was initially produced in the Kalamazoo factory under the Epiphone nameplate. In response to poor sales, some Epiphone models were changed to Gibson, and a faint Epiphone logo can be seen under the Gibson logo on the peghead. Later models were produced as Gibsons in Nashville. The Spirit appears to have been modelled after the Les Paul Junior double-cutaway model, with the primary differences being the use of modern single-coil and humbucker pickups, and cutaways at the 20th fret rather than the 22nd.
The Spirit II model differs from Spirit I only in that it has a humbucker in the neck position as well as one in the bridge position, and there is no pickguard. Sunburst finishes are more common in the Spirit II model than in the Spirit I. Body binding is also more commonly found on Spirit II models than on Spirit I. There are two volume controls, one tone control, and one Les Paul style Rhythm/Treble switch.