Gibson Les Paul Standard 1960 Historic 50th Anniversary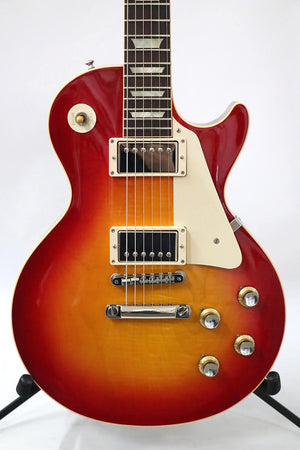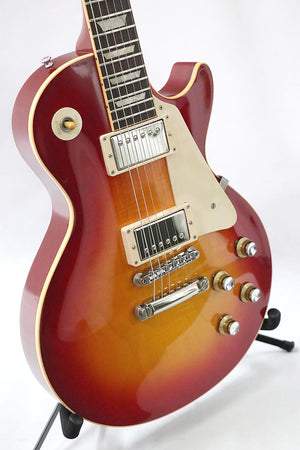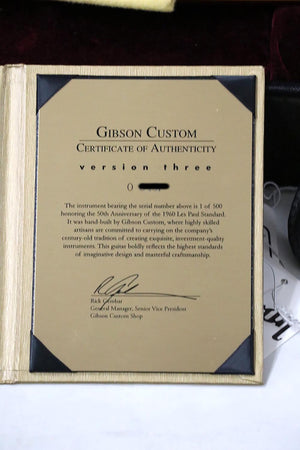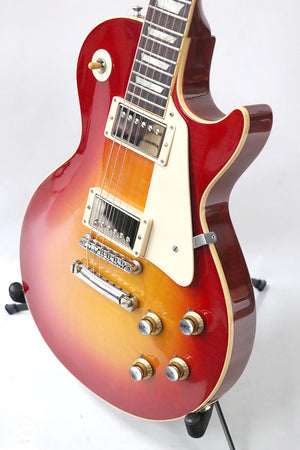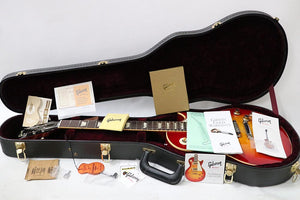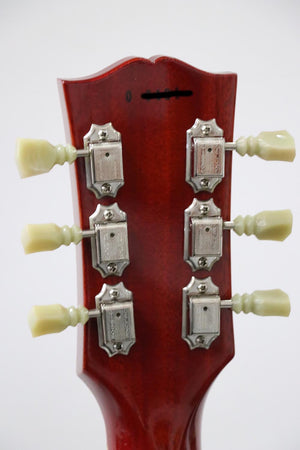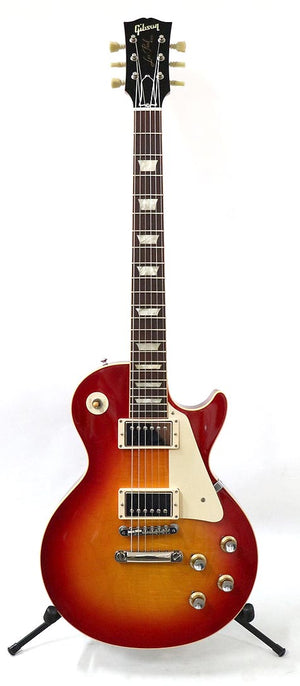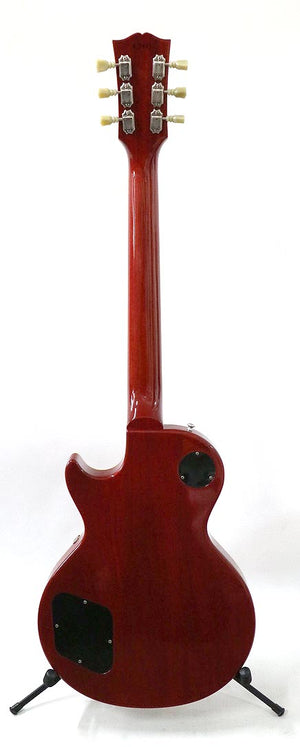 5 Star condition, collectible limited edition Gibson Les Paul Standard 1960, 50th Annmiversary Version 3, Historic Custom Shop. As new condition, comes with all case candy. An under the bed classic.
Continuing the 50th Anniversary celebration that Gibson's Les Paul has enjoyed the last few years, we saw Gibson's 1960 Les Paul Standard 50th Anniversary models today at Gibson's surprisingly compact NAMM display today.  Instead of just doing one version of the '60 Burst for the 50th Anniversary, Gibson has elected to build three different versions reflecting the changes that were made to the Les Paul Standard model that year.  

Version three featured an even slimmer '60s profile and reflector knobs. Version three came in Cherry Burst