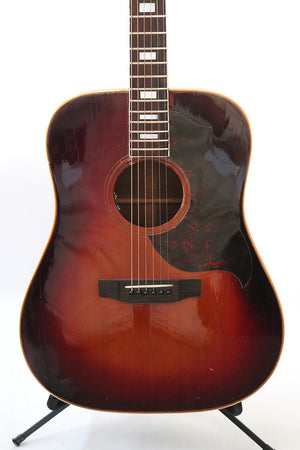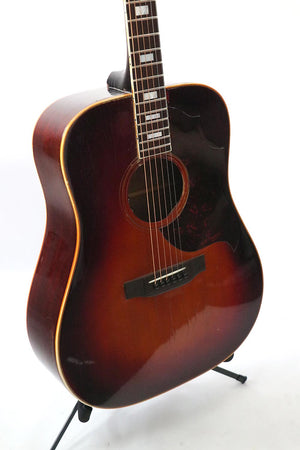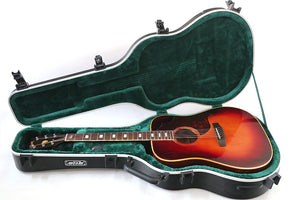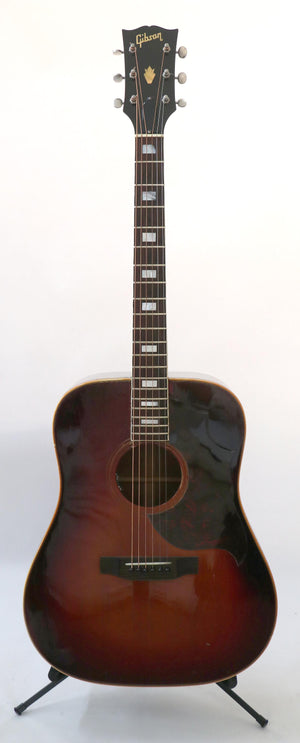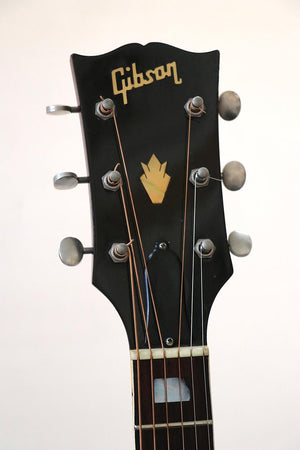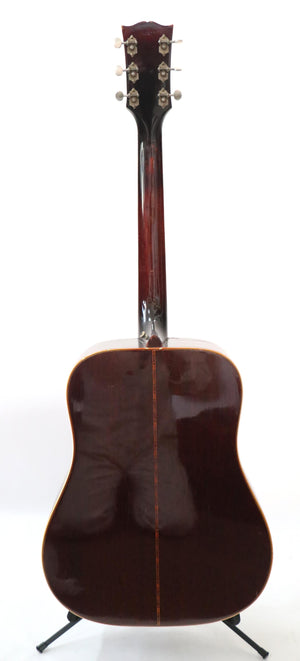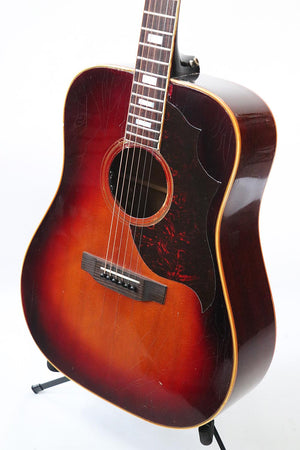 Fair condition 1974 Gibson Hummingbird with 
LR Baggs Element under saddle Pickup, 
Neck Reset By Cargills, 
Neck break repair and volute removed, 
Pickguard replaced. 1 11/16″ nut and very comfortable neck that is definitely not too skinny, the scale this year was 25.5″. Comes with brand new SKB Deluxe Case 1SKB18 
Spruce Top - Mahogany Back And Sides
Mother Of Pearl Block Inlays
Dreadnaught - Square Shoulders - Deep Set Neck
With a full complement of ornate cosmetic details, the Gibson Hummingbird was Gibson's second most expensive production acoustic when it premiered in 1960. The Hummingbird deviated from older Gibson dreadnoughts designs in its use of  square shoulders instead of the rounded shoulders found on models like the J-45. Largely due to its striking visual flair, the Hummingbird remains one of Gibson's most iconic acoustics.