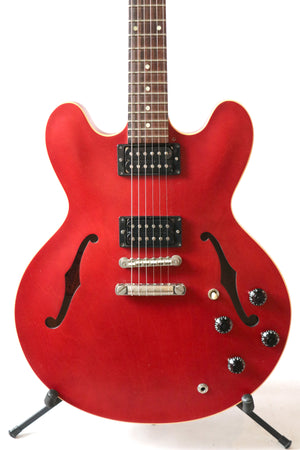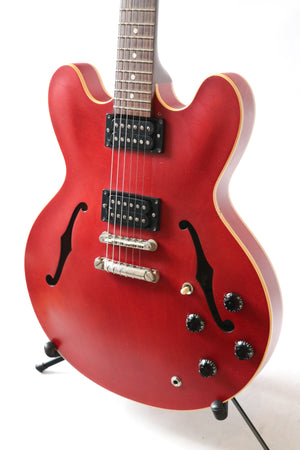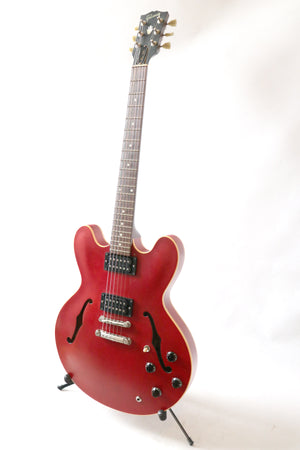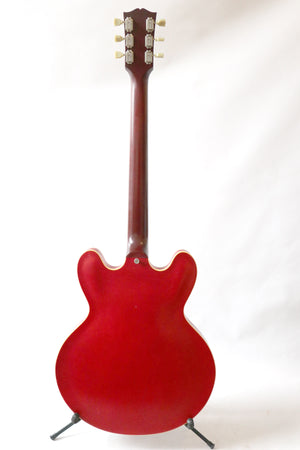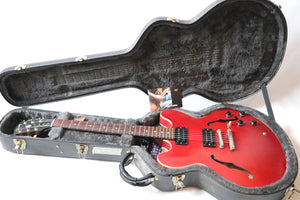 Good condition Gibson ES-335 satin from 2005. Pickups have been changed. Minor wear. Nice weight and balance. Comes with Gibson hardcase.
In the mid-2000s, Gibson released a version of the ES-335 that used a thinner, more economical finish. This brought down the price and provided a smooth, matte texture to the body. 

*Not to be confused with the short-lived satin finish ES-333, which had exposed humbuckers and no binding. 
Product Specs