Gibson ES-165 Plus Herb Ellis 2003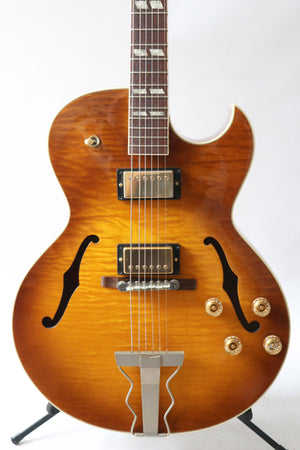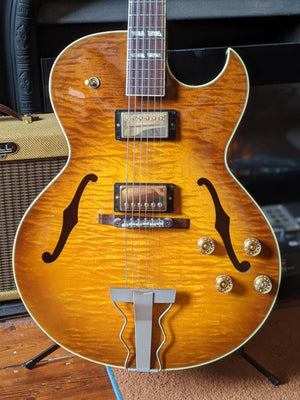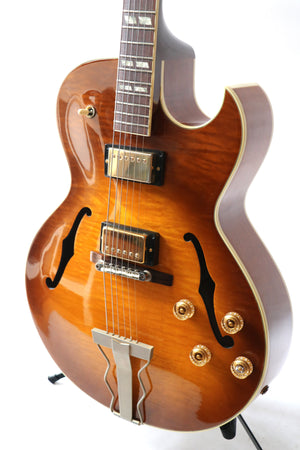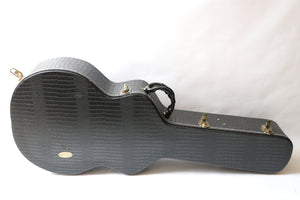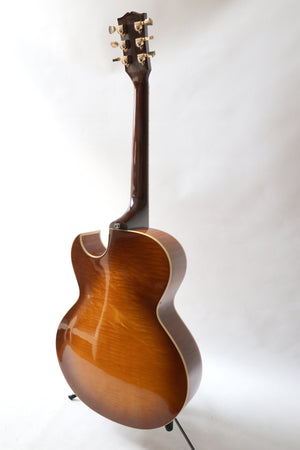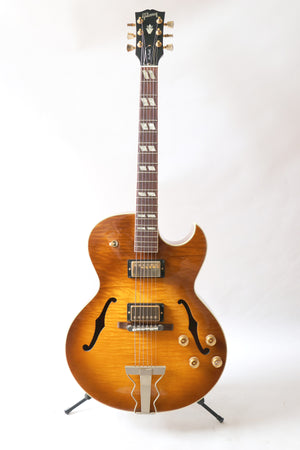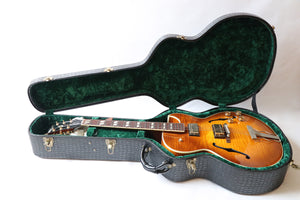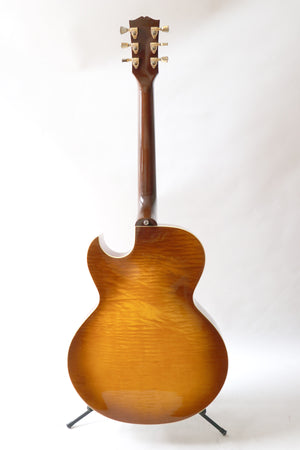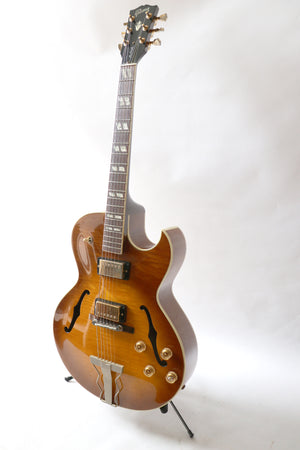 Beautiful condition Herb Ellis ES-165 Plus. Pretty rare to see the plus version with two humbuckers. Lovely to play, smooth neck feel, 60s style neck profile. Hardly any wear. Comes with original hard case.
The Gibson ES-165 Herb Ellis is an Archtop guitar manufactured by the Gibson Guitar Corporation in Nashville Tennessee. By March 2013, it was no longer in production.
The single-pickup ES-175s were first introduced in 1949 but were discontinued around 1971 although small custom runs including the ES-175CC (with a Charlie Christian reproduction pickup) were made. Herb's original 1953 ES-175 originally came with a single P-90 pickup in the neck position. This was replaced with Gibson humbucker in order to address some feedback issues.
The ES-165 debuted in 1991 (first model shipped was February 27, 1991), as Gibson's tribute to longtime ES-175 user Herb Ellis. It featured a Gibson 490R humbucker and a single tone and volume control mounted directly to the top. In 2004 the humbucker was replaced with a Gibson BJB Floating humbucker and the tone control was removed. The volume was moved to the surface of the pickguard.
What differentiates this guitar from the Herb Ellis ES-165 electric guitar, are the added controls: 1 volume, 2 tone, 3-way selector switch, the Gold Speed knobs instead of Gold tophat, a pair of '57 Classic humbucking pickups and special f-hole baffles.