Gibson Custom Shop Jimmy Page "Number One" Les Paul 2006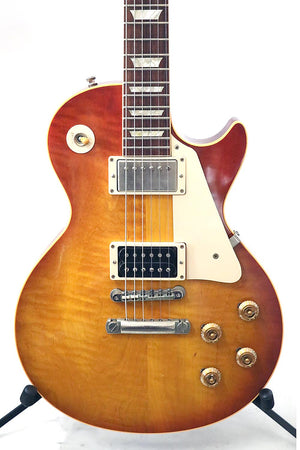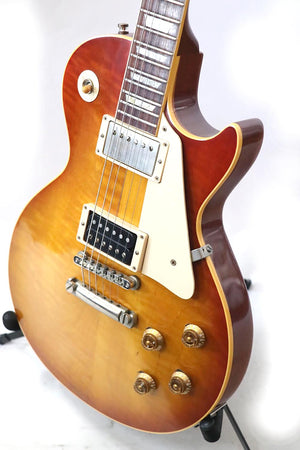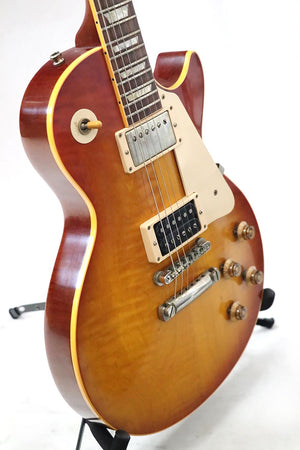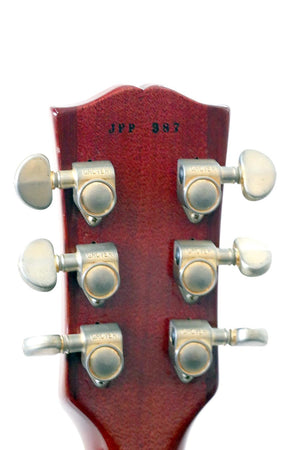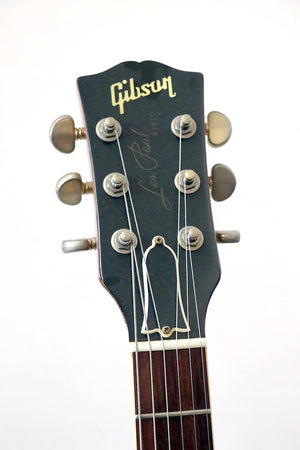 Beautiful condition. Comes with everything. More info and pics coming shortly. 
There were 25 guitars signed by Page, 150 aged by Tom Murphy and 840 "unlimited" production guitars of which this is number 387.
Edwin Wilson from the Gibson Custom Shop and a few others from Gibson went to England to examine Jimmy's #1. Another representative of Gibson was the primary contact with Jimmy and was the fellow who brought the 30 Jimmy Page Signature Les Paul 'Number One' to England for Jimmy to play and examine.
With respect to the wiring, Edwin actually examined the wiring of Jimmy's guitar and put a meter on it. The pickups in Jimmy's actual vintage number one are definitely out of phase in the middle position, and the switch is definitely a coil tap. So the reissues are wired and make sounds just like Jimmy's guitar as it currently resides in his possession.
Gibson sent 30 guitars to Jimmy because they didn't want to be presumptuous by sending just 25 of them and not allowing for any rejections. In fact, after playing the guitars, Jimmy was hard pressed to "reject" any of them. There were a few (like the guitar he kept) that just felt and sounded a little bit better to him, but he really was blown away by all of them. The Custom Shop had gone over each guitar with a fine tooth comb before sending them.
Jimmy had originally planned to spend just a few hours with the guitars, but actually ended up playing them and inspecting them for almost six hours.
Edwin only had 45 minutes with the guitar, in one of Jimmy's mansions, with Jimmy watching everything. Edwin didn't get to weigh the guitar, or pull pickups out of the guitar, etc. He basically was allowed to take some pictures, measure and take a mold of the neck, and look in the control cavity with a meter. With the limited time and information, plus two prototypes subsequently sent to Jimmy for early feedback, they tried in earnest to duplicate a close replica honoring Jimmy's number one. The final guitars met with Jimmy's approval.
Body:
Top wood: Carved figured maple
Back wood: Solid mahogany
Binding: Single-ply cream on top
Available left-handed: No
Finish Colors: Page Burst
Neck:
Neck construction: 1-piece mahogany with long neck tenon
Fingerboard wood: 22 fret rosewood
Inlays: Vintage trapezoid (accurate shape and color)
Binding: Single-ply cream
Profile: Jimmy Page custom
Scale length/Nut width: 24 3/4"; 1 11/16"
Strings: Vintage Reissue .010-.046
Electronics & Hardware:
Pickups: Jimmy Page custom BurstBuckers
Controls: 2 volume, 2 tone, 3-way switch, push/pull pot splits coils on lead pickup
Hardware color: Aged Nickel and Gold
Bridge/Tailpiece: ABR-1/Lightweight aluminum
Tuner style: Kidney bean