Fretking Blue Label Eclat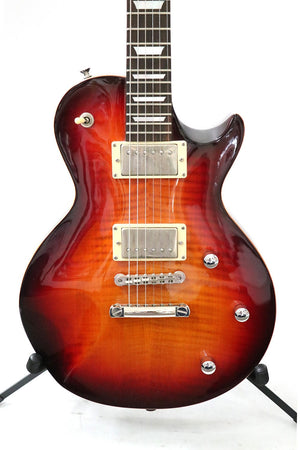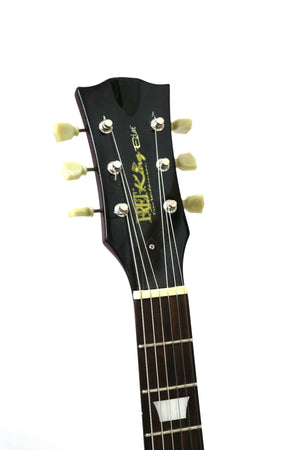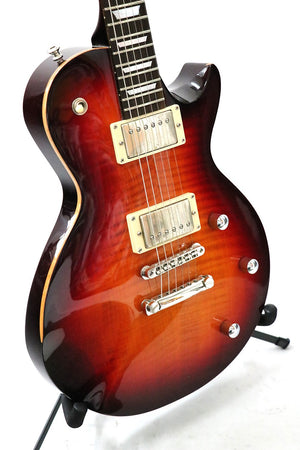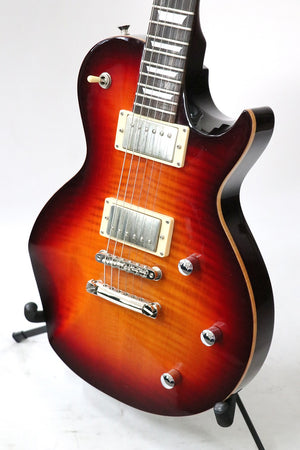 The Eclat takes its name from a Lotus car. Car names feature heavily within Wilkinson designs: his Italia designs use Ferrari names.
Its inspiration, however, is more direct: a melding of Gibson's Les Paul with PRS's Singlecut and a soupcon of Wilkinson tweakery.
Overview
Les Paul-like in outline and girth (including a full depth 60mm thick body), like so many modern Les Paul-alikes it avoids all the 'litigation' features and you'll see here a slightly concave upper shoulder, a PRS-like belly cut on the back and a concave forearm scoop that cuts through the 19mm bookmatched figured maple top into the African mahogany below.
Designed to give your forearm more comfort in a pretty standard playing position, it's the most provocative feature of the guitar.