Fender Stratocaster 'Mary Kaye' 1987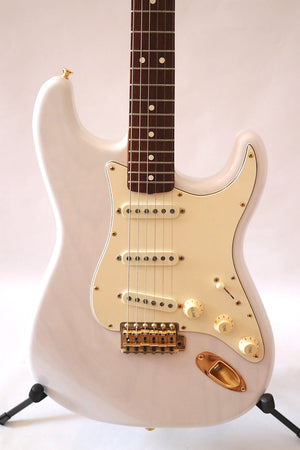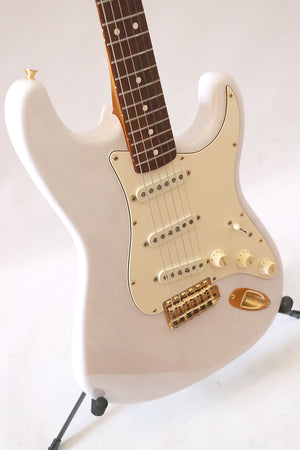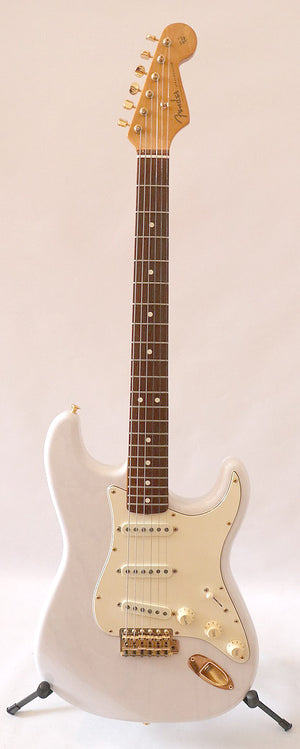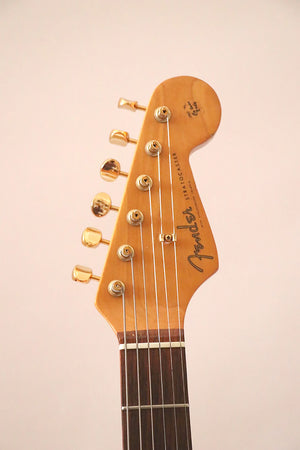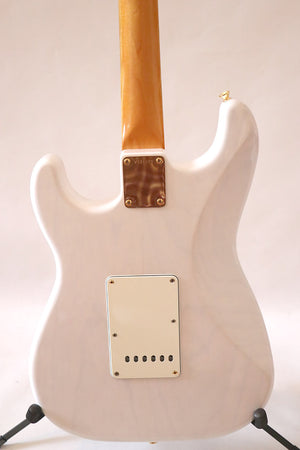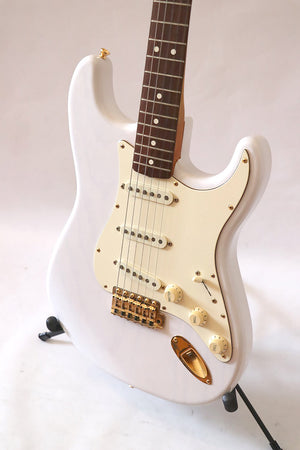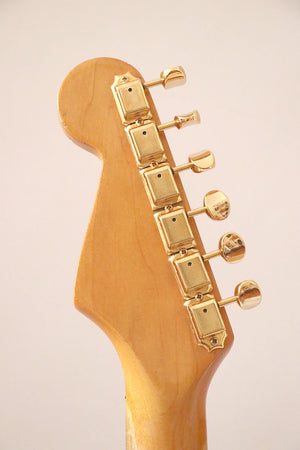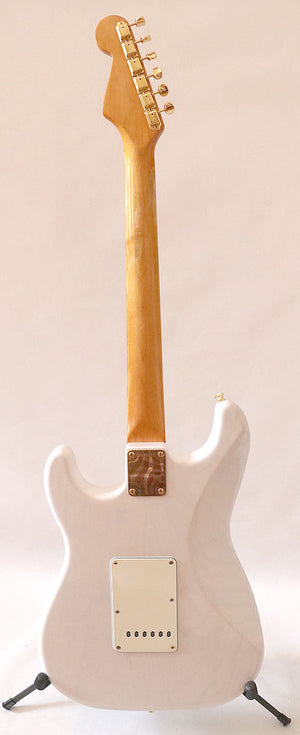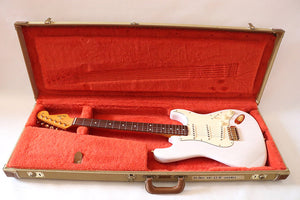 1987 Fender Mary Kaye 1957 vintage reissue Stratocaster in the beautiful see-thru blonde finish, gold hardware, and high quality ash wood.  Only 500 of the rosewood board version produced in 1987-88. Lovely to play.
"This gorgeous Stratocaster marks a major turning point in Fender's history. As told by A.R. Duchossoir in The Fender Stratocaster - 40th Anniversary Edition - Hal Leonard 1994, page 30, the "Mary Kaye" reissue was the very first limited edition produced by the newly established Custom Shop: a total of 1000 guitars were built, all with the V serial number of the regular vintage series, of which one half had '57 style maple neck and one half '62 style rosewood boards.
The choice of this particular version as starting point for the Custom Shop production was not accidental. The see-through blond finish and gold hardware Mary Kaye Strat, associated by Fender collectors to the name of the famous hawaiian-born Lounge Music singer and guitarist, earned to this elegant version a special reputation. It was always considered as the best of Fender esthetics and the accurate reissues built by Custom Shop from 1987 to 1989 reproduced all its beauty."