Fender Stratocaster G-5 VG Roland 2012 + Roland GR-55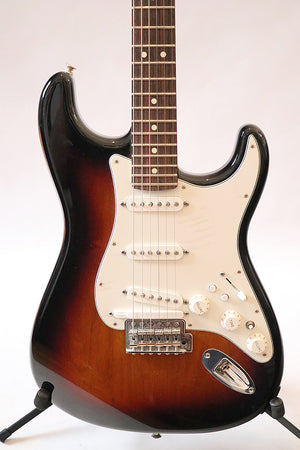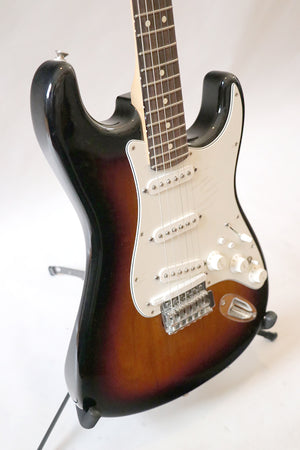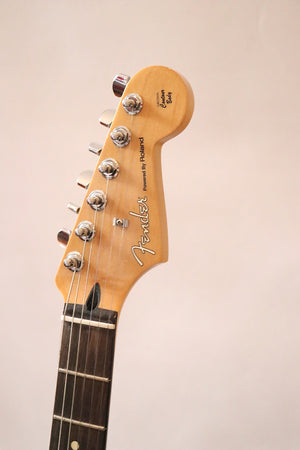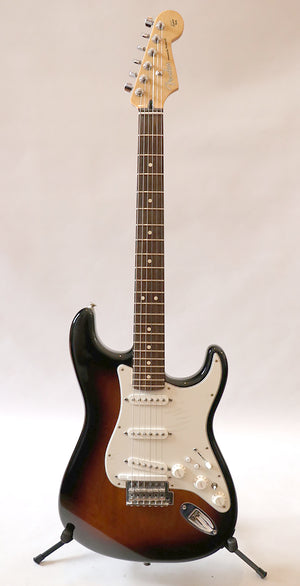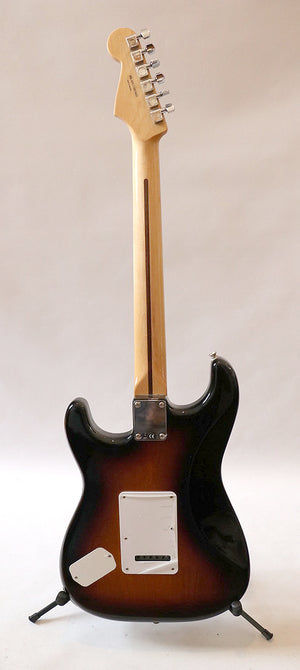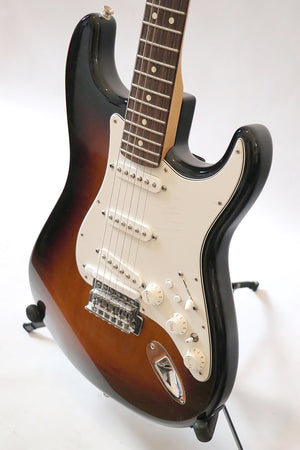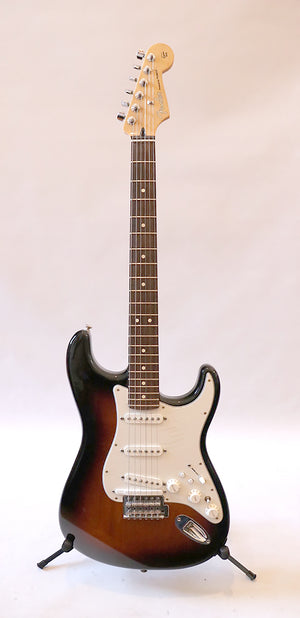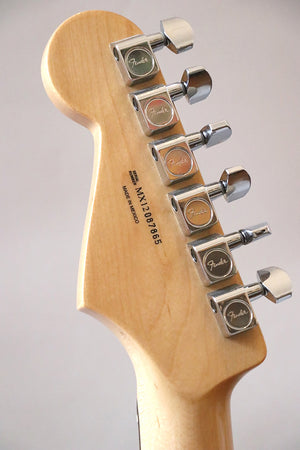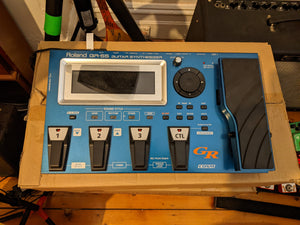 Comes with GR-55.
A Fender Stratocaster powered by Roland COSM technology.

Roland rewrote guitar-tech history with the debut of COSM technology, which first appeared on the pioneering VG-8 guitar-modeling system. Today, the new G-5 infuses a coveted Fender Stratocaster with advanced features realized by Roland's COSM technology. In addition to offering all classic Stratocaster sounds and functionality, the G-5 provides a new world of electric and acoustic guitar tones recreated by COSM - including instantly accessible alternate tunings and 12-string sounds for all COSM guitar tones! The G-5 also offers a built-in library of coveted modeled pickup tones, and, thanks to COSM technology, also enables unique "ideal-performance" pickups, such as a humbucker with ultra-wide tone and a single coil with full, bold tone.

Stratocaster with VG engine
Born through a combination of Roland's latest guitar modeling technology and Fender's traditional Stratocaster, the G-5 is a guitar overflowing with creative possibilities. With COSM guitar modeling onboard, the G-5 lets you create custom instruments virtually, including different guitar body shapes, pickup types, and tunings. COSM is what allows this guitar to reproduce the sounds of a Telecaster in perfect detail, or humbucker pickups, or acoustic guitars. COSM can also take you to creative places never imagined, into sonic realms that have been impossible to reach with traditional electric guitars.

Divided pickup dramatically enhances expression
In addition to normal Stratocaster pickups, this model comes with divided pickup that realizes new possibilities for guitar. This pickup transmits signals from each string individually, and is capable of accurately capturing performance information for each individual string. In addition to capturing the performance techniques and nuances characteristic of guitars, such as bending, vibrato, and hammering, the divided pickup also enables an entirely new level of performance through COSM.

From traditional guitar sounds to the unimagined
The G-5 comes with five different modes: Normal Stratocaster, Modeled Stratocaster, Telecaster, Humbucking Pickups, and Acoustic. With its five-way switch, you can create tonal variations with different pickup combinations from any of these modes. In addition, the G-5 enables tonal options that are not available on traditional electric guitars, including Wide Range (which gives you a fat tone while maintaining the wide range of single coil pickups) and Bright Humbucker (that delivers highs that cut through while maintaining the rich mids and lows hat are characteristic of humbuckers). You can also enjoy the sounds of Jazz Guitar and Electric Sitar in acoustic mode, all from a single guitar.

G-5 Tone List
N - Normal Stratocaster
Neck (single coil); Neck + Middle (single coil); Middle (single coil); Bridge + Middle (single coil); Bridge (single coil)

S - Modeled Stratocaster
Neck (single coil); Neck + Middle (single coil); Middle (single coil); Bridge + Middle (single coil); Bridge (single coil)

T- Telecaster
Neck (wide range); Neck + Middle (single coil); Middle (single coil); Bridge + Middle (single coil); Bridge (wide range)

H - Humbucking pickups
Neck (bright humbucker); Neck + Middle (humbucker); Middle (humbucker); Bridge + Middle (humbucker); Bridge (bright humbucker)

A - Acoustic
Neck (jazz); Neck + Middle (electric sitar); Middle (nylon-string acoustic); Bridge + Middle (steel-string acoustic 2); Bridge (steel-string acoustic 1)

Instantly retune to alternative tunings
The G-5's Tuning function lets you instantly retune to alternative tunings such as Drop D, Open G, D modal, and Baritone at the turn of a knob. You can switch to a variety of alternative tunings without touching the tuning pegs or switching to another guitar, keeping your string tensions unchanged. A 12-string guitar mode is also provided, which you can use with both acoustic and electric guitar sounds.

Fast and easy control
The G-5 is as easy to use a regular electric guitar. After you plug in your guitar cable, all you have to do to set your tone is turn the Mode and Tuning knobs, and set the five-way switch. It's fast and friendly to use yet feature-filled and powerful.

Includes gig bag.
Features
Alder contoured body
25.5" Scale maple neck
Rosewood or maple fretboard
22 Medium jumbo frets
3 Fender single-coil pickups
5-way pickup selector
Master volume and tone controls
Fender synchronized tremolo bridge
3-ply pickguard
Chrome hardware
Embedded Roland GK divided pickup
Includes gig bag

Mode knob - 5 types
N: Normal Stratocaster
S: Modeled Stratocaster
T: Modeled Telecaster
H: Modeled humbucking pickups
A: Modeled acoustic guitar

Tuning knob - 6 types
N: Normal tuning
D: Drop D
G: Open G
d: D Modal
B: Baritone
12: 12-String guitar