Fender Hot Rod Deluxe MADE IN USA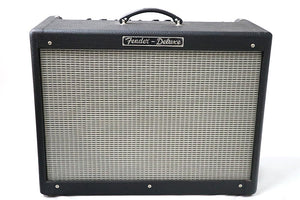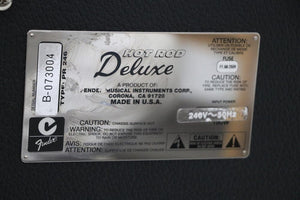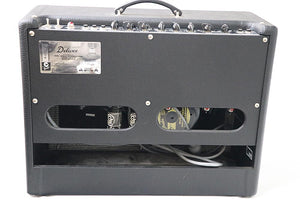 Wow, amazing condition Fender Hot Rod Deluxe from 1999. Made in USA!!!...yay!...Here's a perfect condition time capsule. Grab it while you can.
The Fender Hot Rod Deluxe is a guitar amplifier manufactured and sold by the Fender Musical Instruments Corporation. It was introduced in 1996 as part of the "Hot Rod" line of guitar amplifiers and has been in continuous production since. The Hot Rod Deluxe is a modified version of the Fender Blues Deluxe from the earlier Blues line of amplifiers, and has a higher level of gain in its preamplification signal. This model, along with the Hot Rod Deville, were originally designated as F.A.T. ('Fender American Tube') amplifiers but this moniker was dropped in 2002 when production of this series of amps was moved from Corona, CA to Fender's Baja-Ensenada, Mexico manufacturing facility.