Fender Custom Shop Relic EVH HSS 1965 Stratocaster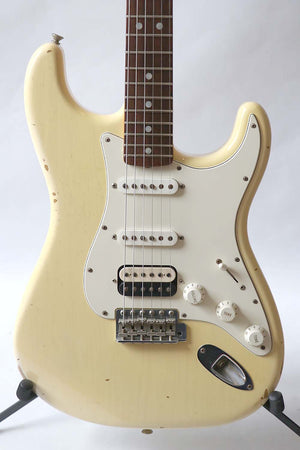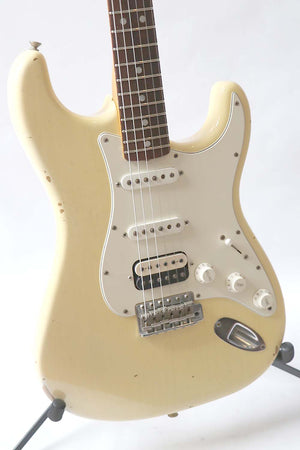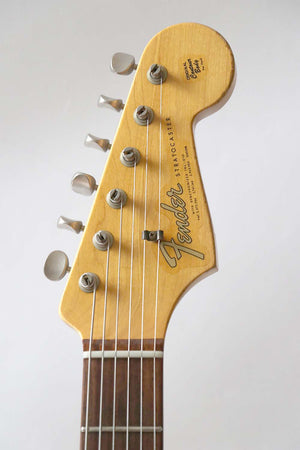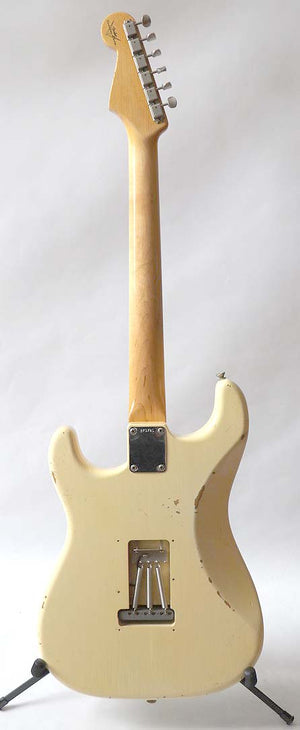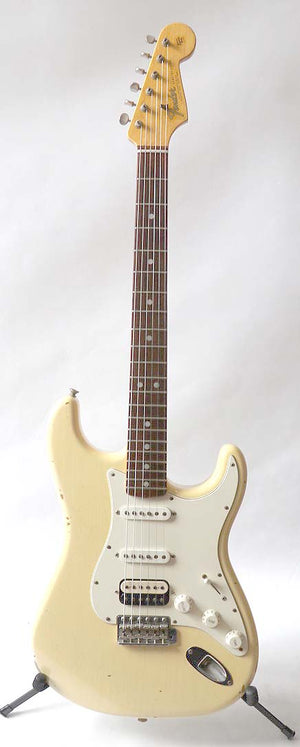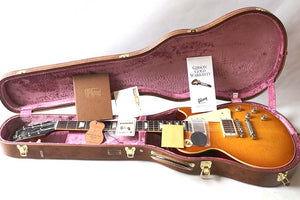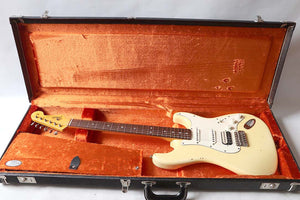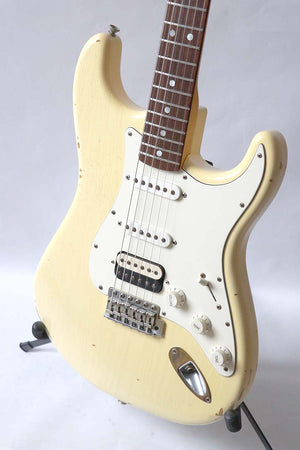 Beautiful condition Fender Strat HSS Custom Shop Relic. One from the Colonel's collection. Hand Wound Josefina Campos single coil pups with the EVH humbucker in the bridge. Nice!...Plays, tunes and intonates perfectly. Comes with everything.
Straight out of the Fender Custom Shop comes this killer hot-rodded 65 Stratocaster. This is not a shred machine, but rather a vintage instrument retro fitted with a great sounding bridge humbucker. The neck is full, with lots to hang on to, and the tone is inspiring thanks to the EVH Wolgang bridge, and hot neck and middle pickups. Playability has been enhanced with a 9.5" radius fretboard and tall 6105 frets.
Light Weight Alder Body
Maple Neck, Lightly Tinted
AAA Rosewood 9mm Fretboard
9.5 Fingerboard Radius
'65 Strat "C" Neck Profile
21 6105 Frets
1st Fret Thickness .820"
12th Fret Thickness .974"
Relic Finish
Nitro Cellulose Lacquer Finish on Body and Neck
EVH Wolfgang Zebra Bridge Pickup 
Hand Wound Red Hot Strat Neck and Middle Pickups
5-Way Pickup Selector
1 Volume, 1 Tone(neck), 1 Tone(middle and bridge)