D'Angelico Excel 59 Hollowbody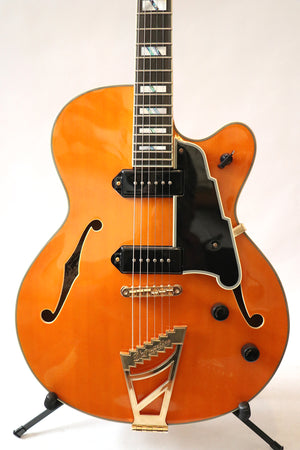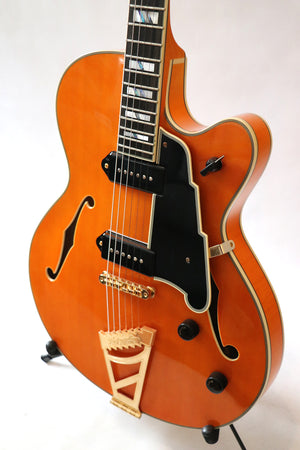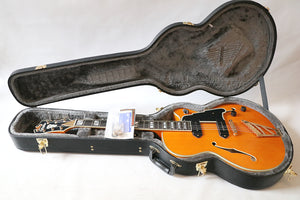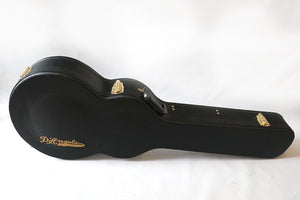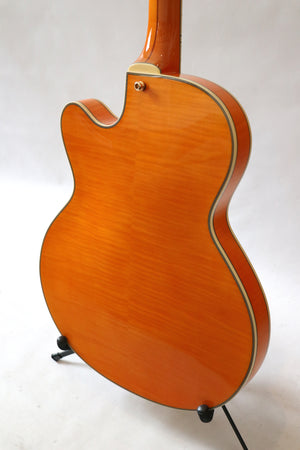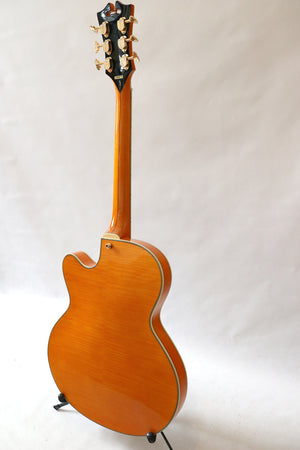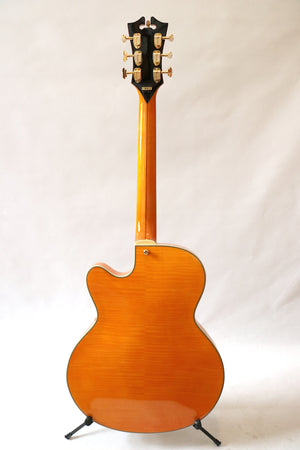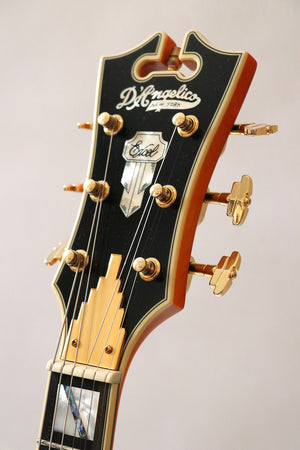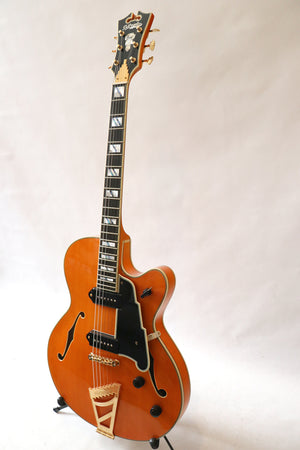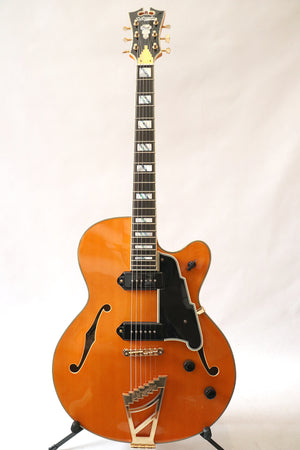 As new condition. Comes with everything.
Based on John D'Angelico's original 1959 design, today's D'Angelico Excel 59 is a modern take on the classic old-school archtop hollowbody electric guitar. As your hand effortlessly navigates around the Excel 59's just-right C-profile neck and your fingers savor the silky feel of its ebony fingerboard, your ears will revel in the voluptuous woody tone produced by its 1.75-inch-deep, 16-inch-wide, fully hollow body. Plug in, and a dynamic duo of Seymour Duncan Great Dane P-90 pickups spring to life, spanking your amp with bratty attitude as only P-90s can. The Excel 59 boasts high-end aesthetic touches such as mother-of-pearl and abalone Split Block fingerboard inlays, multi-ply binding and Scalini pickguard, and elegant gold hardware.