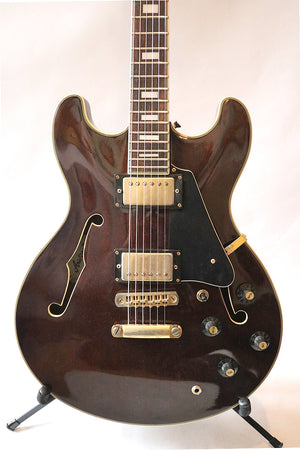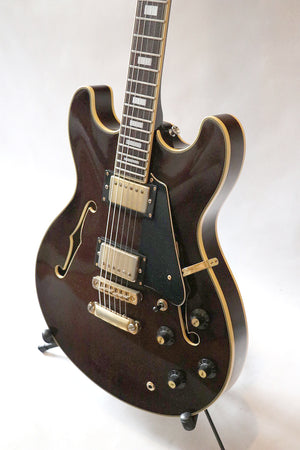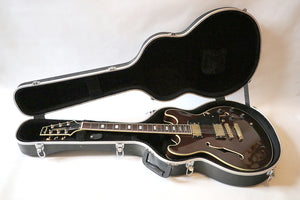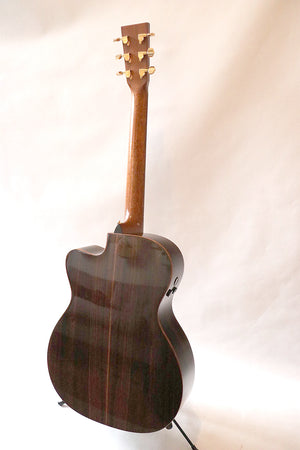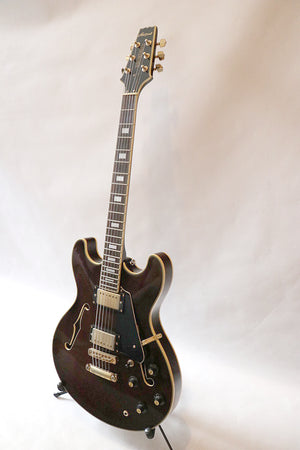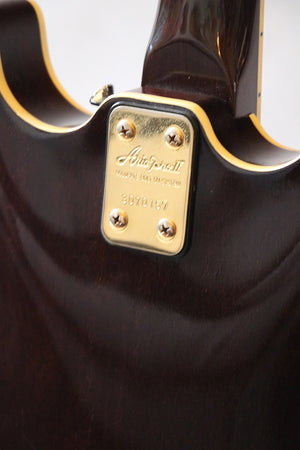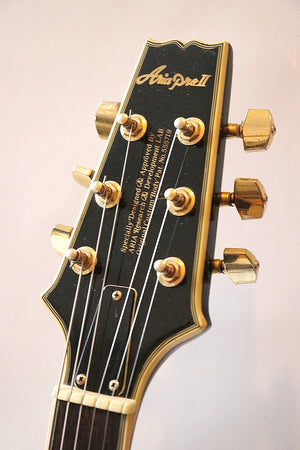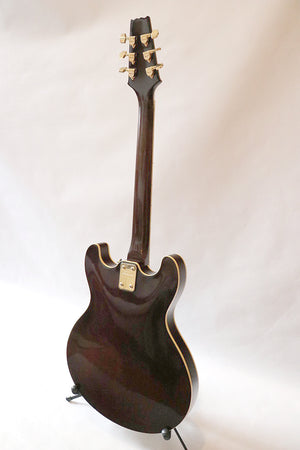 Very good condition 1983 Aria Pro II TA 60. Recent set up by Ryan at Colourtone guitars. Best bang for buck hollowbody you will play, peroid! Come and give it a run against some other guitars and you shall see.
The guitar is more a hollowbody than a semi-hollow.   It has a sound block underneath the bridge to reduce feedback, but it lacks a long center block running the length of the body..  The result is a deluxe, fully-bound, lightweight, 100% stock small-bodied 335/339-style electric guitar.
Comes with a hard case.