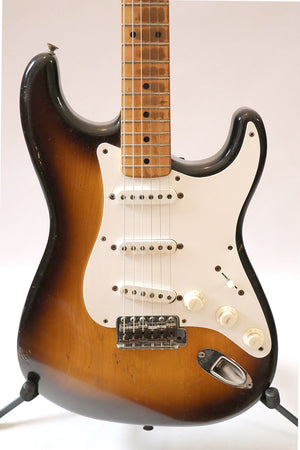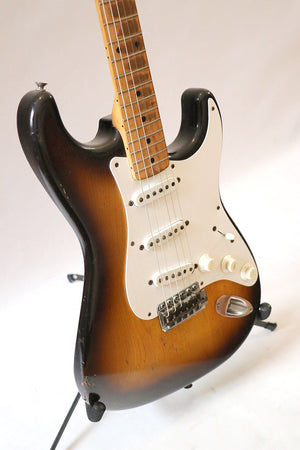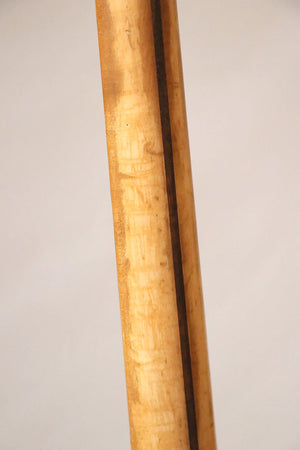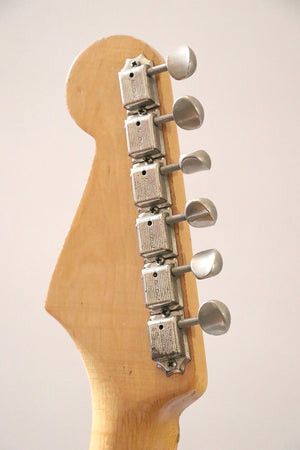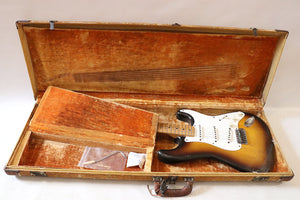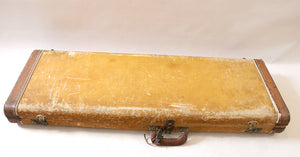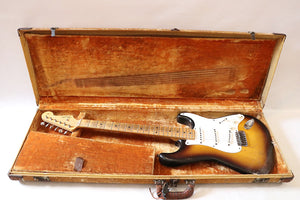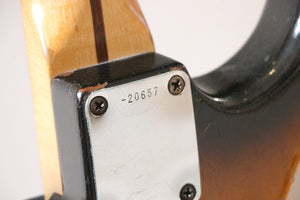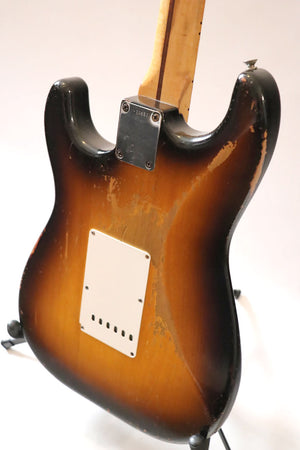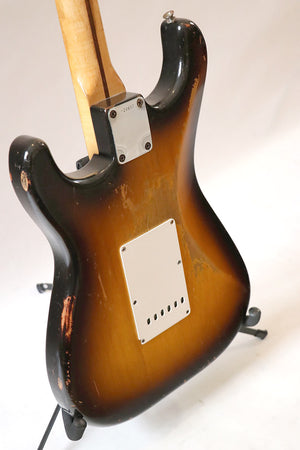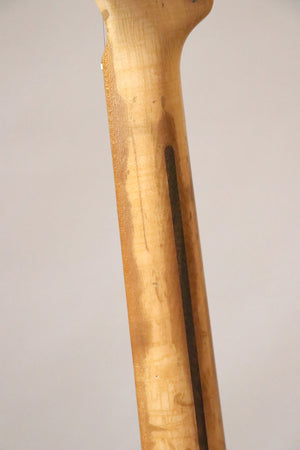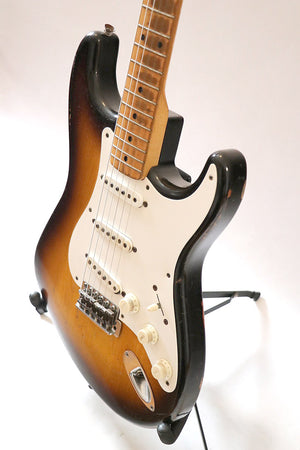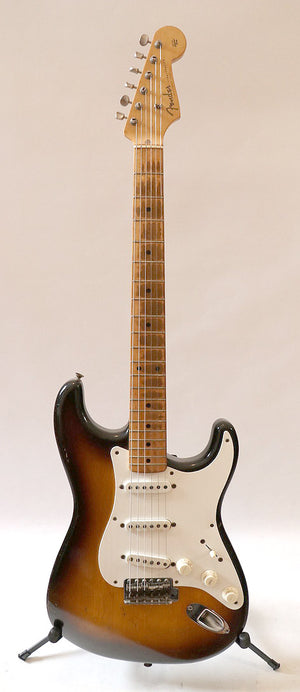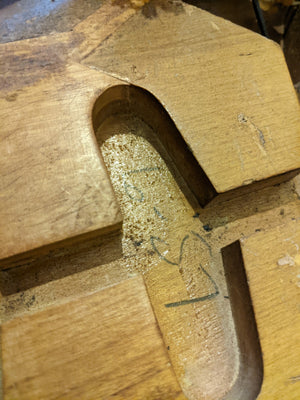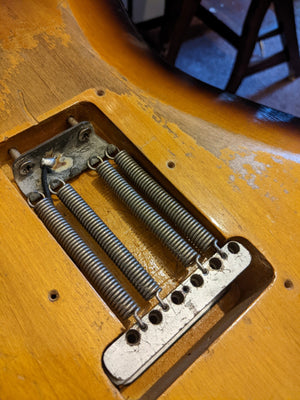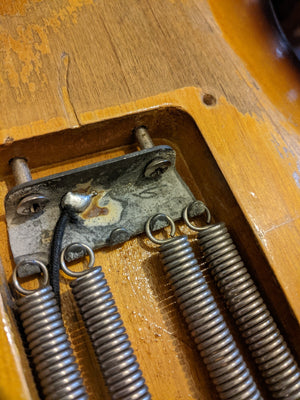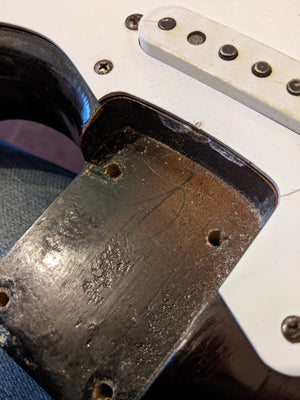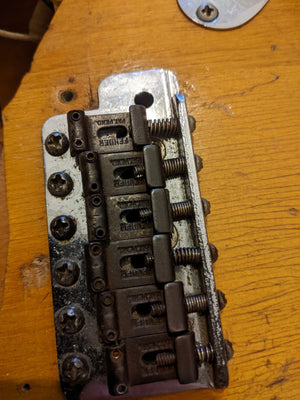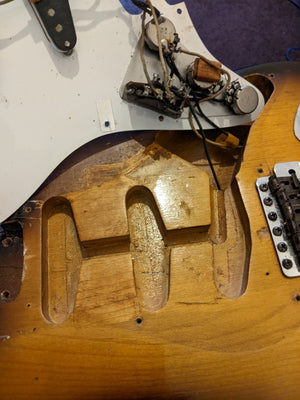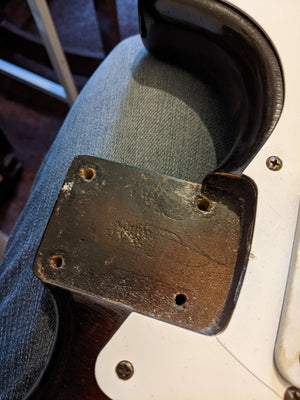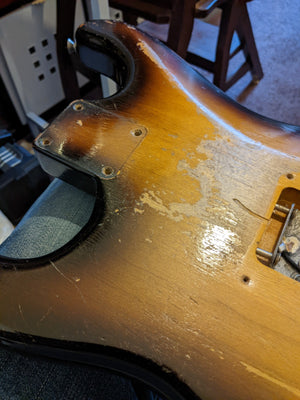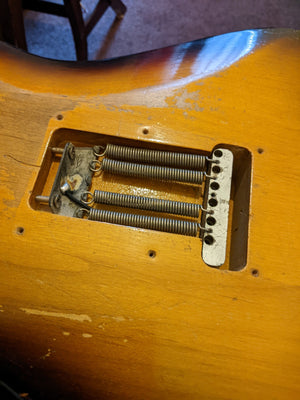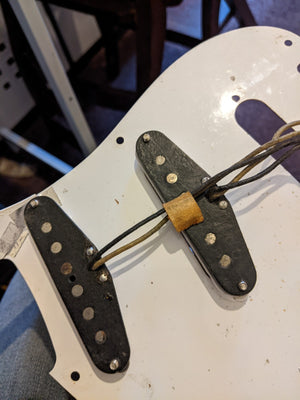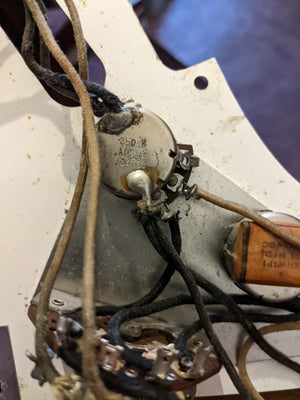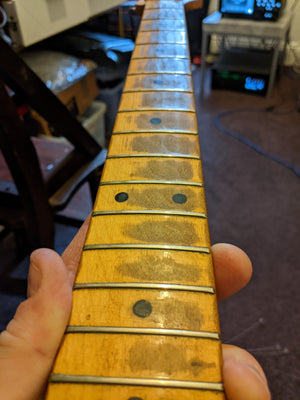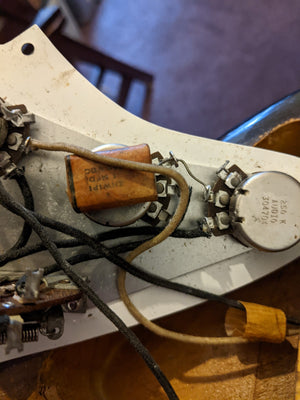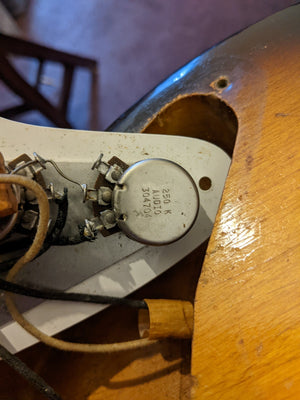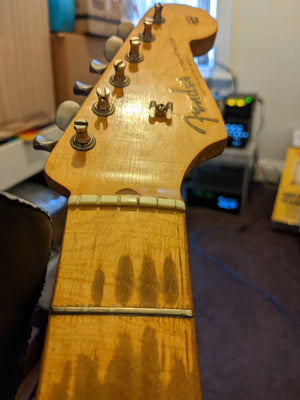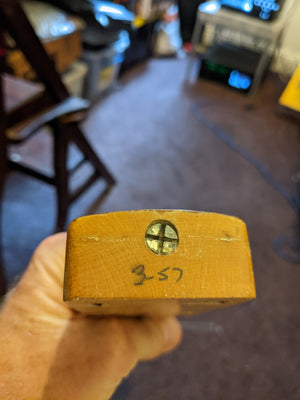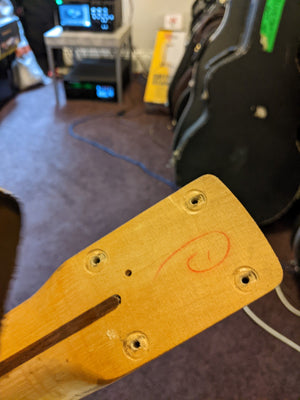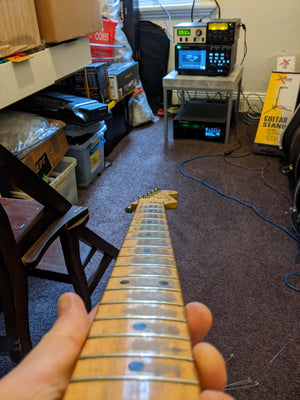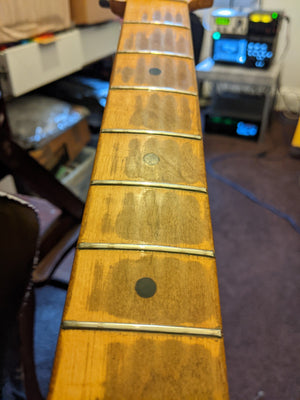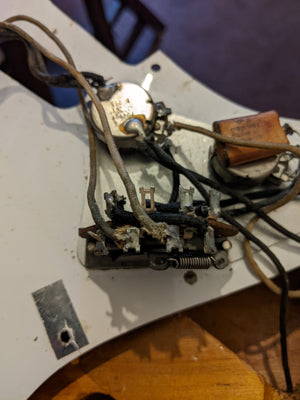 Pretty sure I said 'wow' and some swear words when this turned up. 1957 Fender Stratocaster. Player wear can be seen. Super resonant and nice light weight. V neck with some 50's style girth but nothing crazy. Frets in playable condition but could use a refret at some point.
Please note: There was some previous routing work done, underneath the pick guard between the middle and neck pickups. Looks like some additional wiring had been added and then removed. The wood repair to the route is obviously very very old. Detailed pictures can be provided
Bridge pickup needed a rewind, so we sent it to the expert who has a fetish for vintage wires etc :) Comes with original hardcase. Internal photos provided upon request.