Fender Champ 5F1 Narrow Panel 5-Watt 1x8" Guitar Combo 1958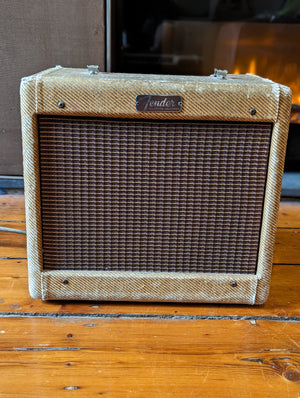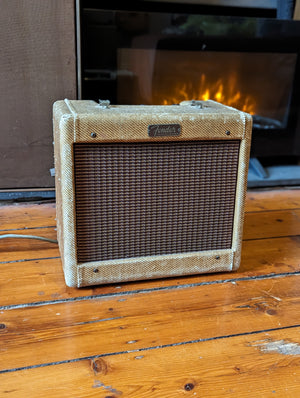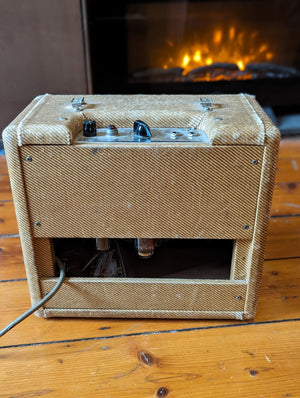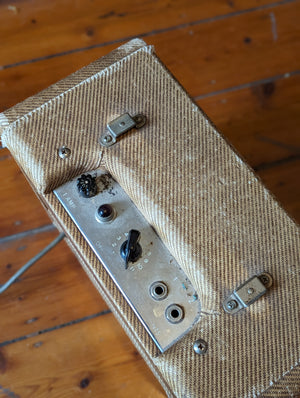 Fair condition 1958 Fender Tweed Champ. 110 Volt version. Original 1957 Oxford speaker. Recently serviced by Simon Cotter. Comes with original Power Tube and replacement. The handle turned to dust long ago. This amp sounds incredible and has that true vintage tone. Has been in my personal collection for a few years, but time for someone else to enjoy it. 
The Fender Champ evolved out of the Champion 600 and 800 which launched in the late '40s. Originally, the Champ was a tweed-covered 4 watt amp with a 6-inch speaker. All of these details would evolved during its production run, with a switch to a black cover coming in 1964.