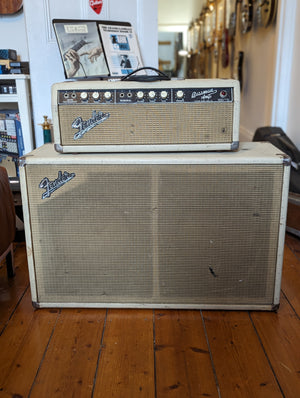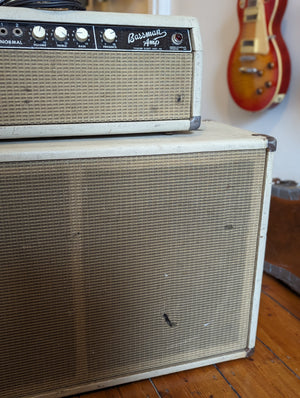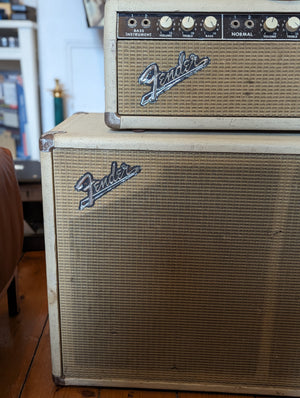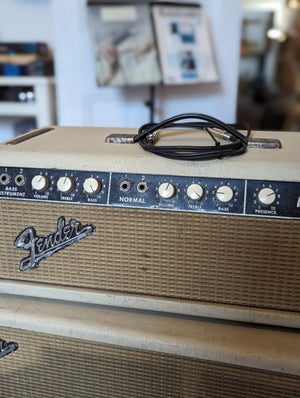 Good condition Fender Bassman from 1964. Sounds and works beautifully.
The Bassman was the unique model to keep its Brown Panel era 6G6-B circuit well into 1964, with the last versions sporting the black tolex and silver sparkle grillcloth that would become the cosmetic hallmarks of the Black Panel line.  

The AA864 circuit is the earliest and most coveted circuit used in the Black Panel era of production. For clarity, warmth, and headroom, this Bassman excels at delivering sweet and articulate Fender clean tones.