Gibson Custom Shop Collector's Choice #44 "Happy Jack" '59 Les Paul Standard Reissue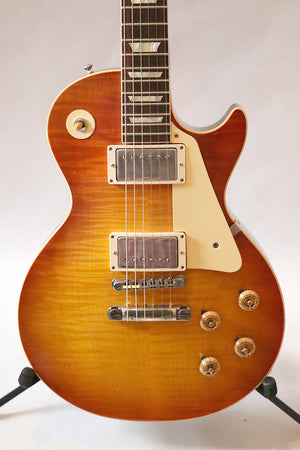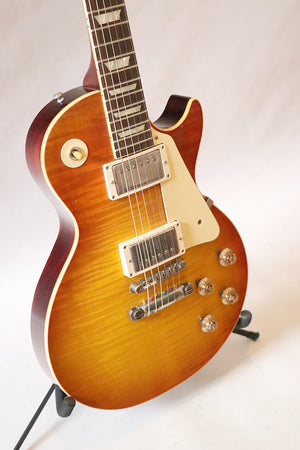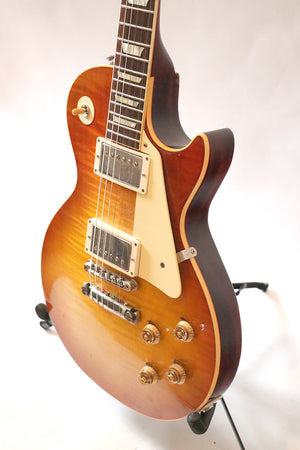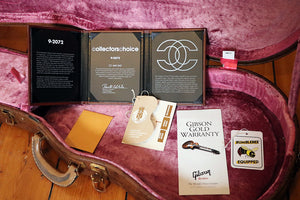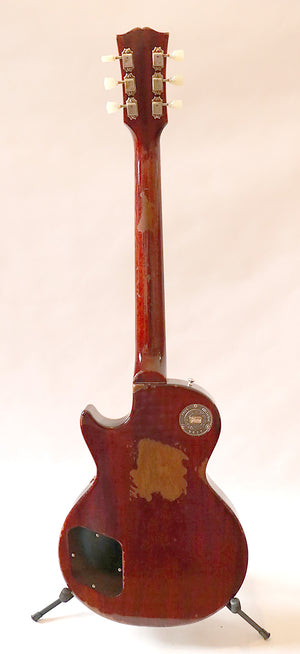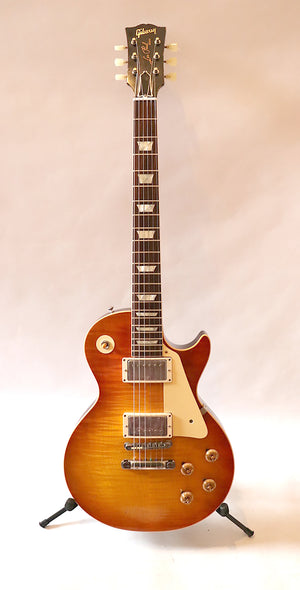 How would you like to own one of the most stunning '59 Les Pauls in existence? Get your hands on the Gibson Collector's Choice #44 Happy Jack and you will. This exquisite electric guitar is a painstaking replica of one of Vic DaPra's most prized instruments, right down to the aged hardware and worn finish. You won't be able to take your eyes off of Happy Jack's double-carved figured maple top, and its slim neck profile gives new meaning to the word playable. A pair of Custom Bucker pickups delivers authentic PAF tones, while vintage CTS potentiometers and bumble bee capacitors seal the deal. Happy Jack is destined to become the centerpiece of your guitar collection.
Aged to perfection
At Sweetwater, we're suitably impressed by the attention to detail and extreme accuracy that went into building the Collector's Choice #44 Happy Jack. Every aspect of Vic DaPra's prized '59 Les Paul has been meticulously re-created — from its slim neck profile to its aged plastics and hardware, worn finish, and matching woods. This limited-edition guitar is truly a gem — you'll never find another one like it.
PAF-style Custom Bucker pickups
Beginning with vintage CTS potentiometers and bumble bee capacitors, every part of the Collector's Choice #44 Happy Jack's internal signal path is designed to give you 1959 Les Paul tone. The guitar sports a pair of Gibson's Custom Bucker humbuckers. The Custom Bucker is a historically accurate PAF copy, letting you achieve everything from high-gain rock tones to single-coil on steroids clean tones. If you're looking for a guitar that sings with the voice of the vintage treasures, this is the one.
Another gem from Vic DaPra
Nobody knows Les Pauls like Vic DaPra. He has one of the most extensive collections of Sunburst LP's in the world, and the Collector's Choice #44 Happy Jack is a re-creation of one of his most beloved instruments. Happy Jack's original owner was a former member of the Tommy Dorsey Orchestra, who purchased the guitar new at Grinnell's Music in Michigan in 1959. The instrument was played regularly for decades, sustaining plenty of loving wear (check out the belt buckle rash on its back). A man named Jack in Ohio eventually bought the guitar, hence its name. Covered with silky, fat flame and bathed in intense autumnal colors, this limited-edition guitar is one of the most eye-catching Les Pauls you'll ever find.