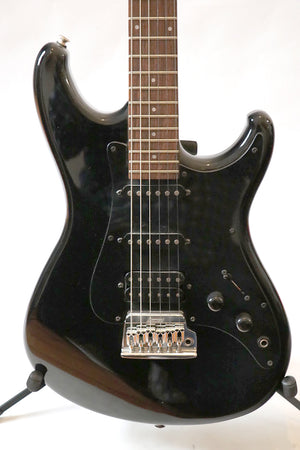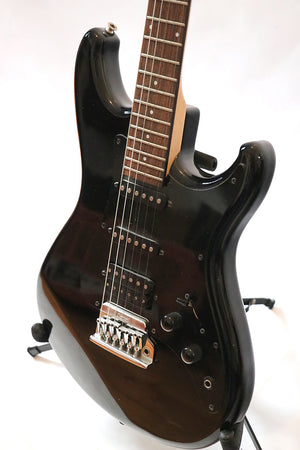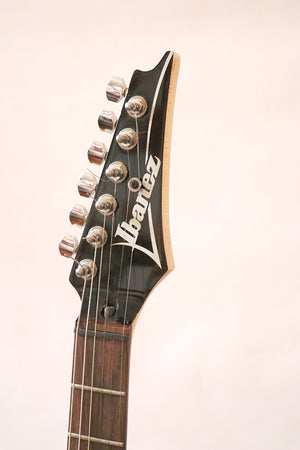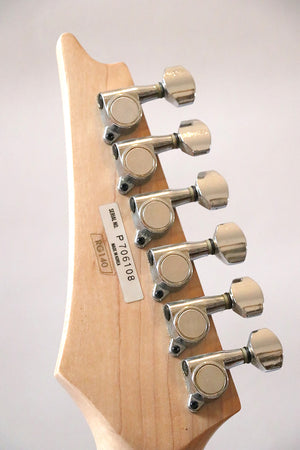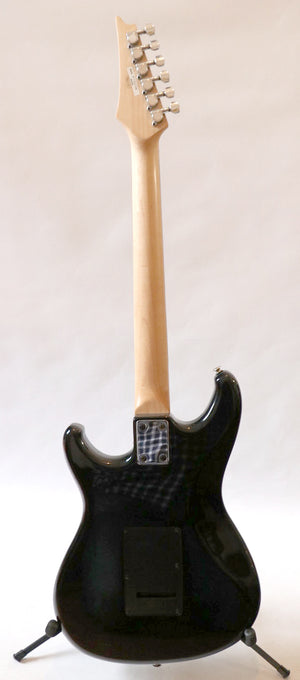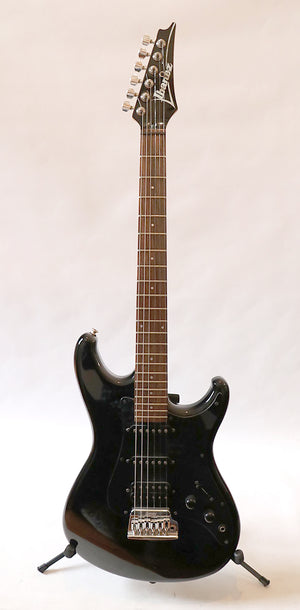 Very good condition Ibanez RG-140 made in Korea, 1987. Comes with hard case.
The RG140 is a Roadstar II series solid body electric guitar model introduced by Ibanez in 1986. The Roadstar II series would eventually become known as the RG series.
The RG140 is one of only a few RG models produced with a 22-fret neck. It is also among a small number of RG guitars with a humbucker/ single/ single pickup configuration. It has the rounded-edged body style which distinguishes it from the more sharp-edged modern RG body.
The RG140 features a basswood body bolted to a maple neck with a 22-fret rosewood fingerboard with dot position markers. Components include pickguard-mounted Ibanez pickups with a humbucker at the bridge and single-coils at the neck and middle positions and a Powerocker tremolo bridge.
The 1986 RG140 has the original swoopy, Roadstar headstock shape and the headstock is painted to match the body. This version was made in Japan, presumably by FujiGen. It continued to be sold in Japan in 1987.
For other markets a new version was made in Korea by Peerless for 1987. This version has a black headstock in the new, pointier RG-style shape.