Fender Homer Haynes Limited Edition (HLE) Stratocaster (1988)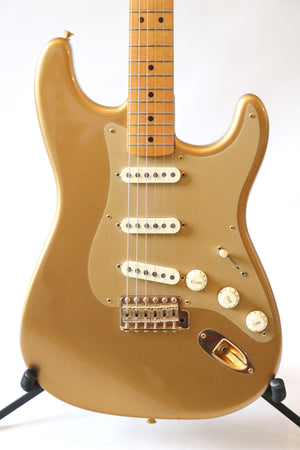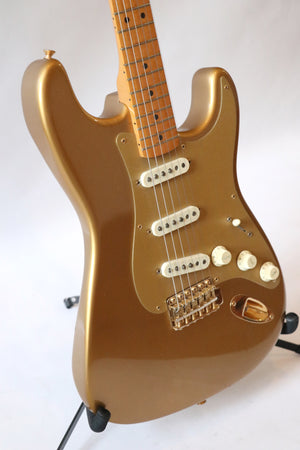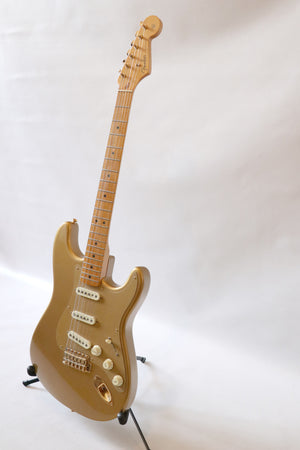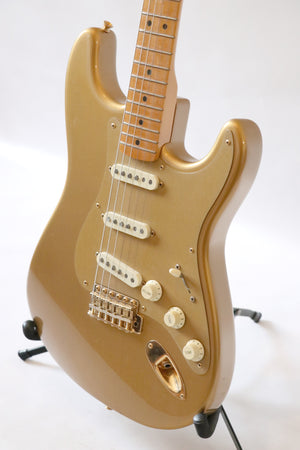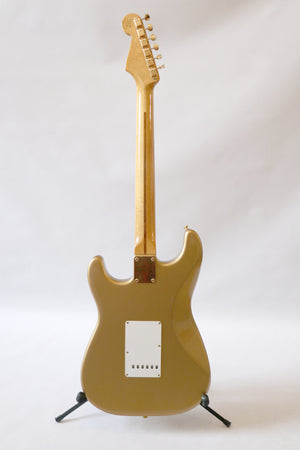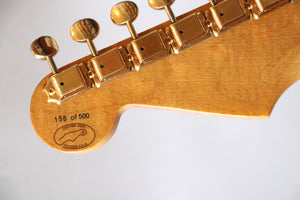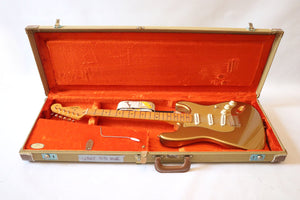 Amazing condition Fender HLE Stratocaster from 1988. Collector grade. Comes with everything.
The Fender Custom Shop was co-founded in 1987 by John Page and Michael Stevens. Though its primary purpose was to produce one-off custom instruments for artists and the public, in 1988 the Custom Shop released its first limited edition Stratocaster, the Homer Haynes Limited Edition (a run of 200). The instrument is based on a 1957 Strat and featured a gold anodized pickguard (a plain white guard was also included in the case), gold hardware, and a Custom Shop logo and serial number (1-200) on the back of the headstock.