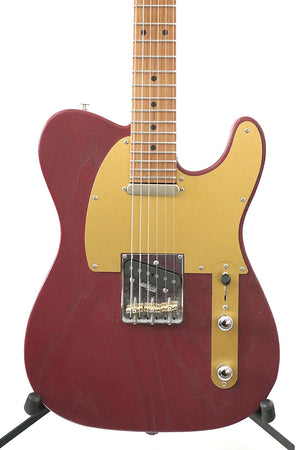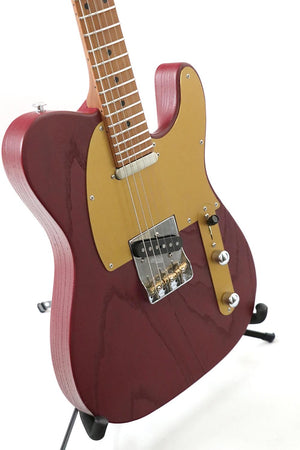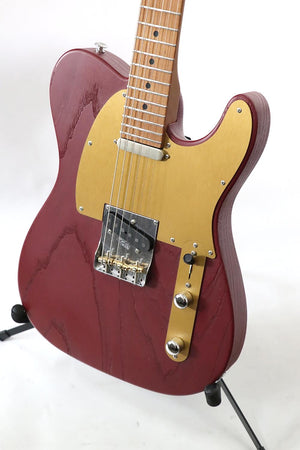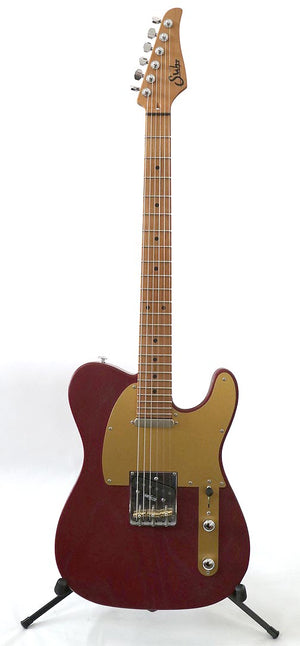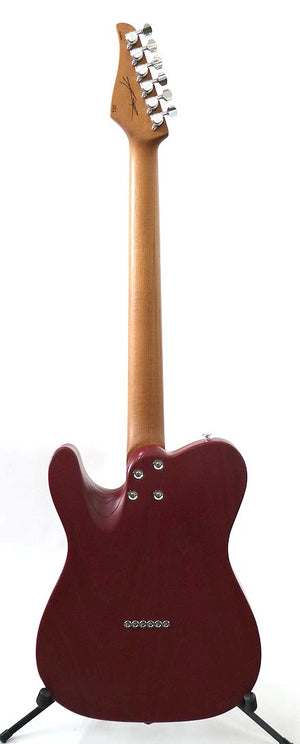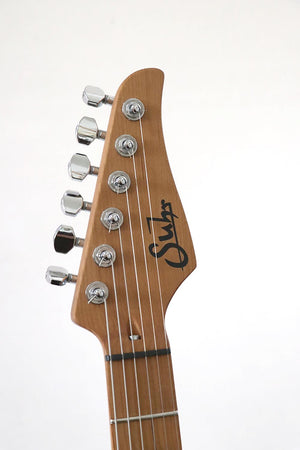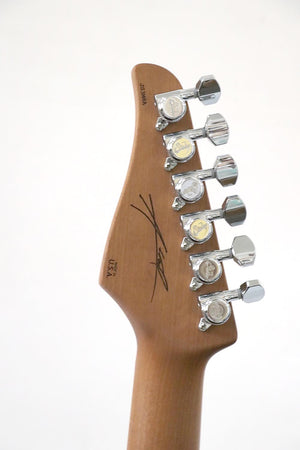 As new condition
Andy Wood is recognized as part of the forefront of this generation's top influential guitarists. Currently touring as a solo guitarist and mandolinist along with working on a host of additional musical projects, Andy is also performing live with his own band promoting CAUGHT BETWEEN THE TRUTH AND A LIE, the double album which showcases his vast musical influences and abilities.
Andy's Signature Series Modern T guitar features a torched swamp ash body, roasted maple 24 fret neck, and jumbo stainless steel frets.
Some of the key features of the Andy Wood Signature model include:
Modern Elliptical Neck Profile: 

Measures .780″-.830″ with a 1.650″ nut width.

Jumbo Stainless Steel Frets: Measures .057″x.110″.
SSCII

 

Silent Single Coil System II: 

Traditional single coil tone without the 60 cycle hum. (

No battery required.)

Proprietary Suhr locking tuners provide improved tuning stability, easy string changes, and an 18:1 gear ratio.
Suhr Woodshed single coil pickups with

 

Alnico 5 "Special" magnets.

Torched Body: Prior to the satin finish being applied, the body is torched by hand, burning away part of the grain in the wood. The result is a unique feeling guitar, where the grain is felt through the satin finish.